The Cavaliers, Warriors, and Thunder had the three most expensive rosters in the NBA in 2017/18, finishing the season well over the tax line. While those three clubs don't currently project to be taxpayers again in 2018/19, that will change quickly if they're able to re-sign their top free agents.
If LeBron James returns to Cleveland, Kevin Durant re-ups with the Dubs, and Paul George remains in Oklahoma City, all three clubs will blow past the luxury-tax threshold once again, barring separate cost-cutting moves.
For those teams, the possibility of going back into tax territory and continuing to run their repeater-tax clocks probably isn't particularly appealing. But based on their high payrolls this past season, we know that ownership is willing to pay those penalties to contend, if necessary.
Heading into the 2018 offseason, there are several more clubs who could see their respective team salaries surpass the tax line if they re-sign certain free agents, and it remains to be seen just how comfortable some of those ownership groups are with the idea of becoming taxpayers.
Here are four teams whose team salaries are worth watching as they navigate free agency: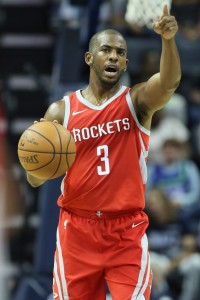 The Toronto Raptors deserve an honorable mention on this list, since re-signing Fred VanVleet would create some financial issues for them. However, even if they let VanVleet walk, the Raps will need to find a way to shed some salary in order to avoid becoming a taxpayer. Toronto already has more than $126MM in guaranteed contracts on its 2018/19 books without accounting for VanVleet.
Photo courtesy of USA Today Sports Images.