While many of the NBA's highest-paid players are on contracts considered maximum-salary deals, the 2020/21 salaries for those players vary significantly depending on when the player signed his contract and how much NBA experience he has. That's why a player like Stephen Curry will earn nearly $16MM more than Brandon Ingram in '20/21 despite both stars technically being on max deals.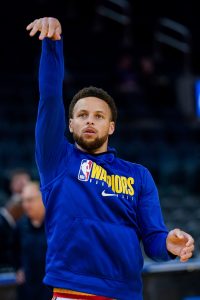 When a player signs a maximum-salary contract, he doesn't necessarily earn the NBA max for each season of that contract — he earns the max in year one, then gets a series of identical annual raises. In Curry's case, his 2020/21 salary actually exceeds this year's maximum, since his deal started in the summer of 2017 and includes 8% annual raises. The annual cap increases haven't kept up with those 8% raises.
Listed below, with the help of salary data from Eric Pincus of Basketball Insiders, are the top 50 highest-paid NBA players for the 2020/21 season. The players on this list don't necessarily have the contracts with the largest overall value. The list below only considers salaries for '20/21.
Additionally, we've noted players who could potentially increase their earnings via incentives or trade bonuses. We didn't add those notes for players like Curry who have trade bonuses but are already earning the maximum — their salaries for this season can't increase beyond their max.
The cutoff for a spot on this year's top-50 list is a $21.25MM salary, so players like Pacers teammates Victor Oladipo ($21MM) and Malcolm Brogdon ($20.7MM) just missed out.
Here are the NBA's 50 highest-paid players for the 2020/21 season:
Photo courtesy of USA Today Sports Images.