While rookie point guard Dennis Smith Jr. showed plenty of promise, the Mavericks' rebuild didn't take a meaningful step forward on the court in 2017/18, as the team slipped from 33 wins in 2016/17 to just 24 this season. Dallas will head into the 2018 offseason as one of the few teams armed with meaningful cap room, but it will probably take more than just a single free agent signing to make the club competitive again before Dirk Nowitzki calls it a career.
Here's where things currently stand for the Mavericks financially, as we continue our Offseason Salary Cap Digest series for 2018:
Guaranteed Salary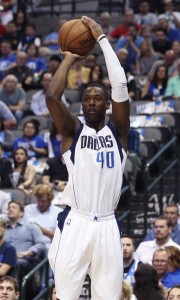 Player Options
Team Options
Non-Guaranteed Salary
Restricted Free Agents
Unrestricted Free Agents / Other Cap Holds
Projected Salary Cap: $101,000,000
Projected Cap Room: $29,615,683

Footnotes:
Finney-Smith's salary becomes fully guaranteed after July 5.
Collinsworth's exact contract details, including guarantee dates, aren't yet known.
Kleber's salary becomes fully guaranteed after July 15.
The Mavericks are third in the draft lottery standings. They could end up picking anywhere from No. 1 ($8,095,595) to No. 6 ($4,823,489).
Note: Rookie scale cap holds are estimates based on salary cap projections and could increase or decrease depending on where the cap lands.
Salary information from Basketball Insiders and RealGM was used in the creation of this post. Photo courtesy of USA Today Sports Images.