5:06pm: Frye confirmed today in a tweet that he intends to retire at the end of the 2018/19 season.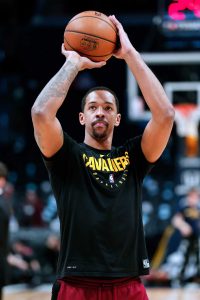 "Yes, I am really retiring," he wrote. "It's been a amazing ride. I've had the chance to have some amazing teammates and play for some great coaches. I'm gonna miss it but I'm super excited to see the other side of the fence!"
12:58pm: Veteran forward Channing Frye hinted at retirement last night with an Instagram post stating that he had played his final game at Madison Square Garden, tweets Joe Vardon of The Athletic. Frye confirmed that sentiment in exchanges with former Cavaliers teammates Jeff Green and Isaiah Thomas (Twitter link).
Frye, 35, is in his 13th NBA season. He has seen limited playing time since returning to the Cavaliers over the summer, appearing in 29 games and averaging 3.3 PPG in 9.5 minutes per night. His veteran's minimum deal expires at the end of the season.
The eighth pick in the 2005 draft, Frye put together a productive career as a stretch four, sinking 1,041 career 3-pointers and shooting at a .387 clip from downtown. His best season came in 2010/11 with the Suns when he averaged 12.7 PPG.
Frye played for six teams in his career and was able to bounce back after missing the 2012/13 season because of an enlarged heart. He's one of four remaining Cavaliers who were part of the 2016 championship team.
Photo courtesy of USA Today Sports Images.