Over three-quarters of the NBA's 30 teams are carrying some sort of "dead money" on their salary cap for the 2019/20 season. This dead money is created as a result of having, at some point, waived a player who had guaranteed money left on his contract.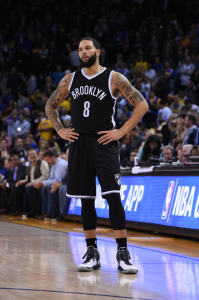 In some cases, teams are carrying cap hits for players even though they released them several years ago. That's the case in Brooklyn, for instance, where the Nets have a $5,474,787 cap charge for Deron Williams this season — the Nets cut Williams in 2015.
In other situations, the dead money is a result of having waived a player within the last couple months. The Heat, for example, created $5,214,584 in dead money on their '19/20 cap when they released Ryan Anderson in July. Because Anderson's remaining guaranteed money was stretched across three seasons, he'll count for that amount annually on Miami's cap through 2021/22.
The dead money total for most teams will increase over the course of the season. A few players on guaranteed contracts will be cut when rosters are reduced to 15 players in October. Some clubs will carry players on non-guaranteed contracts for a little while, then waive them before their full salaries guarantee, leaving a partial cap charge on their books. Expired 10-day contracts are also a common source of dead money later in the season.
A year ago at this time, the Hawks and Nets were each carrying more than $24MM in dead money on their books, but no team is anywhere near that amount for 2019/20 at this point. In 2018, Atlanta and Brooklyn acquired draft picks and pricey salary-dump contracts, then waived those players, but most teams this year have kept the players they acquired in salary-dump trades.
For instance, the Hawks still have Allen Crabbe on their roster, while Andre Iguodala remains under contract with the Grizzlies. If veterans like Crabbe and Iguodala are cut at some point, the dead-money totals for those teams will increase substantially.
Currently, the Bucks are carrying the most dead money for the 2019/20 season, with a mix of stretched salaries from years past (Larry Sanders, Spencer Hawes) and more recent cuts (Jon Leuer, George Hill).
Here's the full list of 2019/20 dead money by team, as of August 26, starting with those Bucks:
Milwaukee Bucks: $8,041,952
New York Knicks: $6,431,667
Orlando Magic: $5,906,667
Miami Heat: $5,664,671
Memphis Grizzlies: $5,498,511

Note: This is an estimate based on Dwight Howard's reported buyout and the assumption that the Grizzlies aren't stretching his cap hit.

Brooklyn Nets: $5,474,787
Detroit Pistons: $5,331,729
Portland Trail Blazers: $5,091,108
San Antonio Spurs: $5,074,856
Los Angeles Lakers: $5,000,000
Phoenix Suns: $3,440,000
Indiana Pacers: $2,245,400
Sacramento Kings: $2,133,541
Oklahoma City Thunder: $1,736,267
Cleveland Cavaliers: $1,456,667
Boston Celtics: $1,131,937
Toronto Raptors: $1,000,000
Washington Wizards: $1,000,000
Dallas Mavericks: $708,426
Minnesota Timberwolves: $685,340
Golden State Warriors: $666,667
Houston Rockets: $122,741
Atlanta Hawks: $100,000
Charlotte Hornets: $0
Chicago Bulls: $0
Denver Nuggets: $0
Los Angeles Clippers: $0
New Orleans Pelicans: $0
Philadelphia 76ers: $0
Utah Jazz: $0
Carrying a significant amount of dead money doesn't necessarily mean a team has mismanaged its cap, and carrying little to no dead money isn't a concrete sign of solid cap management. Still, contending clubs generally want to be spending as much of their cap space as possible on players who are actually suiting up for the team.
Over the course of the 2019/20 campaign, we'll likely see several rebuilding teams inch up a few spots on this list as they jettison veterans in favor of younger projects, or cycle through prospects on 10-day contracts.
Contract information from Basketball Insiders and Early Bird Rights was used in the creation of this post.
Photo courtesy of USA Today Sports Images.