In a pair of previous articles, we took a closer look at the trade restrictions placed on two groups of players who signed free agent contracts this summer. The smaller of the two groups featured players who can't be traded by their current teams until January 15, having re-signed with their clubs this summer on contracts that met a set of specific criteria. The other offseason signees we examined aren't eligible to be traded until December 15.
However, there is a third group of players who signed new contracts in recent months and don't fall into either of those categories. These players also can't be traded yet, but they won't necessarily become trade-eligible on December 15 or January 15 either — their trade restrictions lift on different dates.
Trade rules for recently-signed players dictate that a player becomes trade-eligible three months after he signs or on December 15, whichever comes later. So players who signed after September 15 aren't eligible to be traded starting on December 15. For instance, someone who signed his contract on October 2 won't have his trade restrictions lift until January 2.
Similarly, players who have two-way pacts converted to standard contracts can't be dealt for three months after that happens. On top of that, players who sign veteran contract extensions with their current clubs can't be dealt for six months if those new deals are for more than three years or have a salary increase higher than 5% (exceeding extend-and-trade limits).
Listed below are the recently-signed players who weren't on our previous two lists, but still have restrictions limiting their ability to be traded. This list, which will continue to be updated as teams sign new players, is sorted by the dates that players will become trade-eligible. Players who have the ability to veto trades are marked with an asterisk (*).
December 20: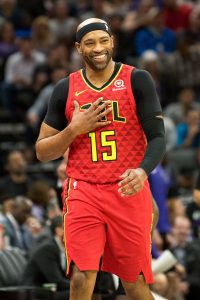 December 23:
January 6:
January 19:
January 20:
January 21:
January 30:
February 1:
February 3:
Players signed as free agents after November 6 this season won't become trade-eligible before the 2019 trade deadline, since the deadline falls on February 6.
Additionally, players who signed veteran extensions exceeding the extend-and-trade limits any later than August 6 won't become trade-eligible before the February 6 deadline.
Finally, any player who signs a designated veteran extension isn't trade-eligible for a full year.
The following players fit that bill and can't be traded during the 2019/20 season:
Gordon, Beal, and this season's late FA signees will be trade-eligible as soon as the season ends, while Ingles (April 21) and Osman (April 25) will become trade-eligible shortly after that. Lillard isn't eligible to be dealt until July 6.
Note: Only players on standard contracts are listed on this page. Players who sign two-way deals can't be traded for 30 days after signing. Players who sign 10-day contracts can't be traded.

Photo courtesy of USA Today Sports Images.