Veteran NBA wing Thabo Sefolosha, who last played for the Rockets in 2019/20, hasn't officially announced his retirement as a player. However, in a recent appearance on the Fastbreak podcast, Sefolosha didn't object to being characterized as retired by the hosts.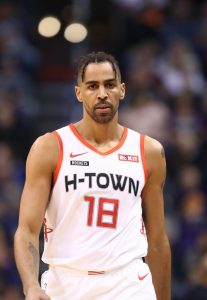 "It's treating me good," Sefolosha said, when asked how he has adjusted to retirement. "It's a nice change of pace being back home with the family. It has been great."
As Kevin Chouinard of Hawks.com relays (via Twitter), Sefolosha went on to explain that he has returned to his home country of Switzerland with his family and is enjoying spending more time with his wife and children. While he didn't explicitly close the door on playing basketball again, the 36-year-old doesn't sound like someone pursuing another NBA contract.
"We had already talked about it at the end of last season, coming back to Switzerland," Sefolosha said. "We have kids that are growing up and it was important for us to be as a family together, spending more time together with myself being more involved and being able to spend more time with homework and all of this.
"After 14 years, I felt like it was kind of time for me to take a step back and spend the majority of my time doing something different now."
Assuming Sefolosha has played in his last NBA game, he'll call it a career after appearing in 869 regular season games and another 96 postseason contests. The former 13th overall pick averaged 5.7 PPG and 3.7 RPG in 21.9 minutes per game in the regular season, spending time with the Bulls, Thunder, Hawks, Jazz, and Rockets.
Sefolosha was also a strong perimeter defender, having earned a spot on the NBA's All-Defensive Team in 2010. Although he didn't win a championship, he played in the NBA Finals once, with the Thunder in 2012.
Sefolosha last appeared on the court on March 8, 2020, having opted out of the summer restart in Orlando.
Photo courtesy of USA Today Sports Images.