The NBA's salary cap took an unprecedented leap this offseason, as the cap limit for the league's 30 teams jumped from $70MM to $94MM+. As we saw earlier this month, that substantial cap increase predictably resulted in substantial spending in free agency. Six players landed deals worth more than $100MM+, and another 11 players signed contracts worth at least $70MM.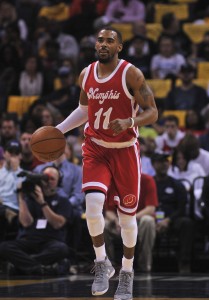 While Kevin Durant was the focus of the most free agency rumors, speculation, and discussion, his contract won't even rank among the NBA's top 20 biggest deals of 2016 in terms of total value, since he signed for just two years. The title of largest contract of the offseason – and also in NBA history – goes to Mike Conley, who inked a five-year, $152,607,578 pact with the Grizzlies.
Conley's deal isn't yet fully guaranteed for the final season, but even if we were to remove the non-guaranteed portion of that fifth year, the veteran point guard would still rank atop the list of 2016's largest overall free agent deals.
With the help of our 2016 Free Agent Tracker and the contract data at Basketball Insiders, here are the NBA's top 20 biggest free agent contracts of 2016, by total value:
LeBron James isn't on that list, since he remains unsigned, but even if he had re-upped with the Cavaliers already, there's a chance that LeBron's deal wouldn't be among the top 20 in terms of overall salary. Like Durant did with the Warriors, LeBron may end up signing a one- or two-year contract with the Cavs, allowing him to opt out and sign for more money a year from now.
While James and Durant are among the veterans who figure to be on big-money, short-term deals, they aren't the only ones. Other longtime All-Stars, such as Dirk Nowitzki and Dwyane Wade, are also on shorter deals that will pay them significant annual salaries. So after examining the league's top 20 free agent signings by total value, it's worth taking a look at the top 20 by annual average value — that list looks a little different, though Conley still ranks first.
Here are the NBA's top 20 free agent contracts of 2016 in terms of annual average salary:
Photo courtesy of USA Today Sports Images.