After a successful 2015/16 campaign that included a first-round playoff victory over the Clippers, the Trail Blazers kept their roster intact by retaining restricted free agents like Allen Crabbe, Meyers Leonard, and Maurice Harkless. However, those players didn't take major steps forward in 2016/17, and the team's outside free agent additions – Evan Turner and Festus Ezeli – failed to have the desired impact.
A mid-season trade for a first-round pick and Jusuf Nurkic, who averaged a double-double in his 20 games for Portland, was a slick move by president Neil Olshey and the front office, and helped the team earn a postseason spot. However, the Blazers were quickly dispatched by the top-seeded Warriors and will now head into the offseason with more guaranteed 2017/18 money on their books than any other NBA club.
Here are five questions facing the Blazers as they enter the offseason…
1. What moves can the Blazers to make to reduce their payroll?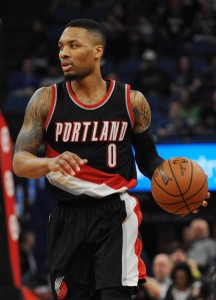 As detailed below, the Blazers currently have more than $133MM in guaranteed salaries on their books for 2017/18, which is a staggering amount, considering the tax threshold projects to be about $121MM. Standing pat with a roster that is set to go deep into tax territory after earning a No. 8 seed probably isn't a viable option for Olshey, so trades will have to be considered.
The most obvious trade candidates on the Blazers' roster are guys like Crabbe and Turner, whose 2017/18 salaries total more than $36MM combined. But coming off mediocre seasons, those players aren't exactly hot commodities right now, and their long-term contracts would be viewed as a burden by most teams. Players in the $7-10MM range like Harkless, Leonard, and Al-Farouq Aminu would likely be more movable, but won't exactly inspire bidding wars either.
Complicating matters is the fact that the Blazers won't be able to take on much salary in return in any hypothetical deal, assuming their goal is to cut costs. That would rule out many over-the-cap teams as trade partners, and after last summer's league-wide spending spree, there aren't nearly as many teams this summer projected to remain under the cap as their were in 2016.
Of course, the two most expensive players on the Blazers' roster are also two of the players with the most trade value. That leads us to our second question…
2. Can a Damian Lillard/C.J. McCollum backcourt work long-term?
McCollum's new contract will go into effect this summer, meaning he'll earn nearly $24MM, with Lillard making more than $26MM. Some NBA observers are skeptical that Portland can become a legit contender without breaking up the backcourt, and moving one of Lillard or McCollum would go a long way toward reducing the Blazers' cap issues — not to mention likely landing the club a legitimately valuable piece or two in return.
Still, asked last month about the possibility of trading one of his two high-scoring guards, Olshey all but ruled out the possibility. And while it's probably true that he wouldn't tell reporters if he were considering such a move, Olshey sounded genuine as he explained his reasoning.
"The odds of anything ever coming up of commensurate value is so hard to even fathom," Olshey said at the time. "I could give you the trite answer that nobody is untradable, but clearly they are."
While there are long-term concerns about the lack of size and the defensive ability of a Lillard/McCollum backcourt, the Blazers could look to the Wizards as a source of hope — a year ago, there was speculation that John Wall or Bradley Beal needed to be moved in order for Washington to thrive. Now, the Wizards are two wins away from earning a spot in the Eastern Conference Finals.
3. How will the Blazers use their draft picks?
The Blazers cleverly nabbed a pair of extra first-round picks in trades with the Cavaliers and Nuggets this year, recognizing that this year's draft class would be deep. Portland won't have a lottery pick at its disposal, but with the 15th, 20th, and 26th overall selections under control, the team has some options.
The club's cap situation will play a crucial role in determining how these picks are used. If the Blazers need to attach a first-round pick to an expensive multiyear contract in a trade, they have the flexibility to lose one selection while retaining two others. If they keep all three picks, they may use a couple of them to select draft-and-stash players, recognizing that even adding rookie contracts to their books right now would be an expensive proposition if they remain in the tax.
The Blazers may not land a star with any of those first-round picks, but they could become very useful currency as the team explores its offseason options.
4. Is Noah Vonleh a part of the Blazers' future?
Vonley appeared in 74 contests for Portland in 2016/17, starting 41 of those games and averaging 17.1 MPG. The former ninth overall pick showed some signs of promise in his part-time role for the team, increasing his field-goal percentage to a career-best 48.1% and grabbing 5.2 RPG. But his overall impact was still quite limited.
Vonleh is still only 21 years old, and it can take time for young players to develop into consistent contributors — Nurkic, who was selected seven spots after Vonleh in 2014 and didn't break out until this year, is a good example of that. Nonetheless, Vonleh is entering the final year of his rookie contract, so the Blazers will soon have decide whether it's time to move on from the Indiana product or whether he deserves a longer look.
5. Can Jusuf Nurkic be extended this offseason?
Like Vonleh, Nurkic is entering the last year of his rookie deal, meaning he'll be eligible for a new contract as of July 1. That puts the Blazers in a somewhat tricky spot.
Nurkic's performance down the stretch demonstrated that he's the sort of player Portland should want to lock up for years to come, but he only played 20 games, and the end of his season was cut short by a broken leg. With so many pricey contracts on their books already, the Blazers may not be in a rush to finalize a new long-term agreement with Nurkic when he's coming off a quarter-season audition and a major injury.
Fortunately, the Blazers will have time to consider its options with Nurkic. The deadline for an extension won't arrive until late-August, at which point Portland should have a better idea of how his leg has recovered and how the team's cap situation looks going forward. And even if the two sides don't reach an agreement at that point, the Blazers will have the right of first refusal in 2018 when Nurkic reaches restricted free agency.
Here's where things currently stand for the Trail Blazers financially:
Guaranteed Salary
Damian Lillard ($26,153,057)
C.J. McCollum ($23,962,573)
Allen Crabbe ($19,332,500)
Evan Turner ($17,131,148)
Maurice Harkless ($

10,162,922

)
Meyers Leonard ($

9,904,495

)
Al-Farouq Aminu ($7,319,035)
Ed Davis ($6,352,531)
Noah Vonleh ($

3,505,233

)
Jusuf Nurkic ($2,947,305)
Shabazz Napier ($2,361,360)
Anderson Varejao ($1,984,005) — Waived via stretch provision.
Jake Layman ($1,312,611)
Festus Ezeli ($1,000,000) — Partial guarantee. Non-guaranteed portion noted below.1
Total: $133,428,775
Player Options
Team Options
Non-Guaranteed Salary
Festus Ezeli ($6,733,000) — Partial guarantee. Guaranteed portion noted above.1
Pat Connaughton ($1,471,382)2
Tim Quarterman ($1,312,611)
Total: $9,516,993
Restricted Free Agents
Cap Holds
No. 15 overall pick ($2,365,560)
No. 20 overall pick ($1,859,400)
No. 26 overall pick ($1,465,920)
Total: $5,690,880
Projected Salary Cap: $101,000,000
Maximum Cap Room: –$38,119,655

Portland has an extraordinary amount of money tied up in guaranteed salaries for next season. If the Blazers were to waive all their players on non-guaranteed salaries, the club's remaining salaries for 2017/18 – along with cap holds for first-round draft picks – would total $139,119,655, a figure that would be well above the tax line. Trades to clear some salary are possible, but the Blazers are a virtual lock to remain over the cap this offseason.
Footnotes:
Ezeli's salary becomes fully guaranteed after June 30.
Connaughton's salary becomes fully guaranteed after July 25.
Salary information from Basketball Insiders and The Vertical was used in the creation of this post. Photo courtesy of USA Today Sports Images.