While most noteworthy free agents came off the board in July, September brought with it a wave of pre-camp signings that saw the last few restricted free agents locked up, along with veteran unrestricted free agents like Tony Allen, Dante Cunningham, Aaron Brooks, and Shabazz Muhammad.
That wave of pre-camp signings created a scarcity of viable options on the list of 2017 free agents, but the shrinking group of available options still features a handful of intriguing vets. Here's a breakdown of five names worth keeping an eye on: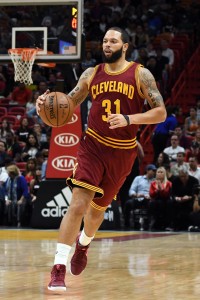 Photo courtesy of USA Today Sports Images.