Under the NBA's current Collective Bargaining Agreement, the deadline for teams to sign fourth-year players to rookie scale extensions was moved up from October 31 to the last day before the regular season begins, but Halloween remains an important date on the NBA's calendar. It's the last day that clubs can exercise team options on the rookie scale contracts of former first-round picks.
All the players whose options will be exercised or declined by October 31 are already under contract for the 2018/19 season. Their teams will have to make a decision on whether they want to lock in those players' contracts beyond the coming season, picking up or turning down team options for the 2019/20 campaign.
For players who signed their rookie scale contracts in 2016 and have been in the NBA for two years, teams must decide on fourth-year options for 2019/20. For players who just signed their rookie deals last year and only have one season of NBA experience under their belts, teams will already be faced with a decision on third-year options for '19/20.
In many cases, these decisions aren't hard ones. Rookie scale salaries are affordable enough that it usually makes sense to exercise most of these team options, even if a player isn't a key cog on the roster. And for those players who do have a significant role on a team's roster, the decision is even easier — it's not as if the Jazz would ever consider turning down their option on Donovan Mitchell, for instance.
Still, we'll wait for a trusted reporter, the NBA, a player (or his agent), or a team itself to confirm that an option is indeed being exercised or declined, and we'll track that news in this space.
Listed below are all the rookie scale decisions for 2019/20 team options that clubs must make by October 31. This list will be updated throughout the rest of the offseason and into the first couple weeks of the regular season, as teams' decisions are reported and announced. The salary figures listed here reflect the cap hits for each team.
Here are the NBA's rookie scale team option decisions for 2019/20 salaries:
Atlanta Hawks
Boston Celtics
Brooklyn Nets
Charlotte Hornets
Chicago Bulls
Cleveland Cavaliers
Dallas Mavericks
Denver Nuggets
Detroit Pistons
Golden State Warriors
Houston Rockets
Indiana Pacers
Los Angeles Clippers
Los Angeles Lakers
Memphis Grizzlies
Miami Heat
Milwaukee Bucks
Minnesota Timberwolves
New Orleans Pelicans
New York Knicks
Oklahoma City Thunder
Orlando Magic
Philadelphia 76ers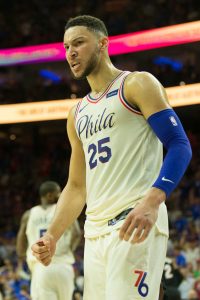 Phoenix Suns
Portland Trail Blazers
Sacramento Kings
San Antonio Spurs
Toronto Raptors
Utah Jazz
Washington Wizards
Information from Basketball Insiders was used in the creation of this post. Photos courtesy of USA Today Sports Images.