10:37am: The Kings have issued a press release officially announcing Divac's extension through 2022/23.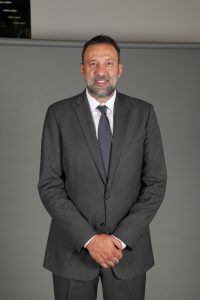 "It is an exciting time to be in Sacramento and I am honored to continue my work of building towards sustained success for this franchise," Divac said in a statement. "I believe our team has what it takes to win and make the playoffs. I want to thank (owner) Vivek (Ranadive), the entire Kings organization and the fans for all their support."
10:29am: Divac is pushing to consolidate his power as the Kings' top basketball executive and is seriously weighing the possibility of dismissing Joerger, reports ESPN's Adrian Wojnarowski (via Twitter). According to Woj, Divac and Joerger will have a meeting today.
Meanwhile, Divac is currently meeting with Williams and has decided that the assistant GM won't be retained for next season, per Amick (Twitter link).
8:21am: The Kings have reached an agreement on a contract extension with general manager Vlade Divac, sources tell Sam Amick of The Athletic. According to Amick, Divac's new deal will run for four years, keeping him under contract through 2022/23. Previously, his agreement with the team was set to expire in 2020.
Although the Kings couldn't snap their league-high 13-year playoff drought this spring, the franchise showed promising signs of growth, with second-year point guard De'Aaron Fox and third-year shooting guard Buddy Hield both enjoying career years and exhibiting All-Star potential.
Other young players like Bogdan Bogdanovic, Marvin Bagley, and Harry Giles also took steps forward, and Sacramento was able to add forward Harrison Barnes at the trade deadline. All of the Kings' core players were acquired by Divac's management group.
With the general manager now locked up to a long-term deal, the focus in Sacramento will now shift to head coach Dave Joerger, whose fate rests "solely in Divac's hands," sources tell Amick. Joerger has one year remaining on his own contract.
While the Kings exceeded expectations this season, the team didn't finish particularly strong, losing 17 of its last 26 games, including a few defeats at the hands of clubs that didn't seem to be trying too hard to win, Amick notes. Joerger also clashed with assistant GM Brandon Williams earlier in the season. Based on those factors, league insiders don't view Joerger as a lock to return, per Amick.
Marc Stein of The New York Times first reported that the Kings and Divac were expected to explore an extension at season's end.
Photo courtesy of USA Today Sports Images.