The Wizards have requested a Disabled Player Exception for injured guard John Wall, tweets Sam Vecenie of The Athletic. If approved, the team will be able to use $9.258MM to sign a player to a one-year deal or to make a trade or submit a waiver claim for a player with one year left on his contract. That figure represents the full non-taxpayer mid-level exception for 2019/20.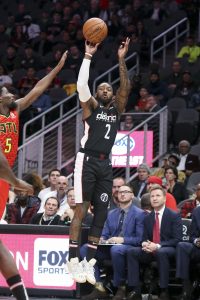 Wall underwent surgery in February for a torn Achilles tendon that he said might sideline him for all of next season. He is entering the first year of a super-max contract that will pay him $170MM over the next four seasons.
Washington was granted a DPE for Wall last season, notes Chase Hughes of NBC Sports Washington (Twitter link). Hughes adds that it would be a longer-than-usual rehab time for an Achilles injury if Wall does miss all of next season (Twitter link).
Wall is undergoing rehab work and hopes to return at some point next season, according to Candace Buckner of The Washington Post (Twitter link). However, his representatives said he will "definitely work" with the Wizards if they believe he will miss the entire year.
The DPE permits teams to replace seriously injured players by adding someone without using cap space. Before granting the exception, the league would have to be convinced that the player is "substantially more likely than not" to be out of action through at least June 15 of the league year. The Wizards would have until March to use the DPE if it is approved.
If the Wizards' request is approved, Wall would still be permitted to play this season if he can "beat the odds" and make it back. However, Washington would lose the DPE if Wall makes it back on the court before the exception has been used.
Luke Adams contributed to this post. Photo courtesy of USA Today Sports Images.