In mid-June, I published an article explaining why sign-and-trades had become a rarity in the NBA in recent years, noting that only four such deals had been completed over the previous four offseasons and that none of those four sign-and-trades involved star players.
A month later, after the dust had settled on free agency, NBA teams and player agents had done their best to prove that hypothesis wrong, with a total of 10 free agents having been signed-and-traded. On top of that, approximately half of those signed-and-traded players were among the very best free agents on the market this summer.
One offseason doesn't necessarily signal the start of a new trend, but it's worth examining the factors that caused the sign-and-trade deal to re-emerge so emphatically in 2019. Here are a few of those factors worth considering:
---
1. Teams with restricted free agents showed more willingness to sign-and-trade them.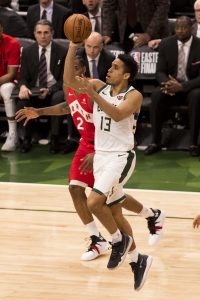 If a team has a restricted free agent who is drawing serious interest from a rival suitor, that team would typically face two possibilities if the RFA signs an offer sheet: Either let him go for nothing or match an offer sheet that probably won't be particularly team-friendly.
During the summer of 2019, clubs were more inclined to pursue a third path, negotiating sign-and-trade agreements that allowed the RFA's new suitor to acquire him outright — as long as that suitor was willing to give up a couple draft picks.
The Pacers' acquisition of Malcolm Brogdon from the Bucks was the most notable example of this kind of transaction. Milwaukee landed a lottery-protected first-round pick and a pair of second-round picks in exchange for Brogdon. Other sign-and-trades involving RFAs for draft picks included the Bulls acquiring Tomas Satoransky, the Timberwolves acquiring Jake Layman, and the Mavericks securing Delon Wright.
I could see other teams going down this avenue in the future — if both sides are willing to play ball, working out a sign-and-trade can be a win-win solution, whereas the aftermath of an offer-sheet battle can leave both teams unhappy.
Still, it's worth noting that specific sets of circumstances might've played a part in this year's increase in RFA sign-and-trades. The Wizards and Grizzlies had new management groups in place, meaning they may not have been as attached to Satoransky and Wright as the old decision-makers were. The Bucks and Trail Blazers, meanwhile, would've been on the hook for substantial tax payments if they had ponied up to retain Brogdon and Layman.
---
2. Capped-out teams losing top free agents positioned themselves to get something back from the teams signing away their stars.
There were two noteworthy instances this summer of this scenario playing out. One occurred when Kevin Durant agreed to sign with the Nets, while the other happened after Kemba Walker's commitment to the Celtics.
In the case of Durant, Brooklyn's dual acquisitions of KD and Kyrie Irving made restricted free agent D'Angelo Russell expendable and left the Warriors without the cap room necessary to sign any top free agents outright. So Golden State negotiated to turn Durant's departure into a sign-and-trade, netting Russell in the process. The move required D-Lo's go-ahead and would've fallen apart without it, but he quickly got on board when it became clear the Warriors were willing to offer him a maximum-salary contract.
The Nets had the cap space available to sign Durant without needing a sign-and-trade, but they got a draft pick from the Dubs to sweeten the deal. Plus, the sign-and-trade structure allowed Brooklyn create a little extra cap flexibility to offer DeAndre Jordan a $9.88MM starting salary. That probably wouldn't have been possible if the club had to sign both Durant and Irving using cap space, as we detailed in July.
The Hornets found themselves in a similar boat to the Warriors once their All-NBA point guard committed to Boston. Charlotte was capped-out and wouldn't have been able to offer more than the mid-level exception to any free agents without going the sign-and-trade route. Like Russell in Brooklyn though, Terry Rozier was no longer in the Celtics' plans once they secured Walker, so the two teams worked out a sign-and-trade deal that sent Rozier to the Hornets.
Although Boston acquired a second-round pick in the swap, the deal seemed to be more about doing right by Rozier, who wouldn't have been able to land in Charlotte on a three-year, $57MM deal without the Celtics' cooperation.
It's possible that this is the sort of sign-and-trade deal we could see in future offseasons, but once again, it required a pretty specific set of circumstances. In each of these deals, the following three criteria were met:
An All-NBA player changed teams.
His old team was over the cap.
His new team had a talented restricted free agent who had become expendable.
That scenario isn't so unprecedented that it'll never happen again, but I certainly don't expect we'll see it every offseason.
---
3. One team worked out a sign-and-trade deal in order to preserve its mid-level exception.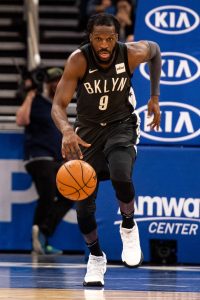 During the July moratorium, word broke that San Antonio had agreed to sign DeMarre Carroll to a two-year, $14MM contract. The Spurs were on track to use their mid-level exception to complete the signing, but changed course once it became clear that they could land Marcus Morris to a two-year, mid-level deal as well.
The Spurs reworked their deal with Carroll, adding a third year to make it sign-and-trade-eligible, then sent Davis Bertans and his $7MM salary to Washington in a three-team trade for salary-matching purposes. Acquiring Carroll via sign-and-trade allowed the Spurs to save their MLE for Morris.
It was a solid idea in theory, but it backfired when Morris backed out of his agreement with San Antonio in order to sign a one-year contract the Knicks. The Spurs ultimately used part of their MLE to sign Trey Lyles, but they may not have sacrificed Bertans in the first place if they knew Morris would back out.
It'll be interesting to see if the outcome here dissuades teams from taking this approach in the future. If the Spurs had had a trade exception big enough to acquire Carroll via sign-and-trade, it would've been a lower-risk move, but having to surrender Bertans before Morris was able to put pen to paper ultimately cost the team a solid rotation piece.
---
4. One over-the-cap team had no choice but to sign-and-trade for a star free agent who committed to the team.
In many ways, the Heat's acquisition of Jimmy Butler via sign-and-trade was the sort of deal fans imagine when they speculate about sign-and-trades. The Heat were capped out, but the sign-and-trade concept allowed them to land a star free agent without needing any cap room. It's a textbook example of why a sign-and-trade can sometimes be necessary.
Still, the Butler deal is also a good case study for why sign-and-trade deals have been so rare in recent years. Because the Sixers didn't want to take on a ton of salary from Miami, the Heat had to find another team to take on a contract or two in order to accommodate Butler's incoming max salary. They initially thought they had an agreement in place with Dallas involving Goran Dragic, but it fell through, leaving the 76ers and Heat in search of a new trade partner.
Eventually, the deal got done, but not before two more clubs got involved, with the Clippers and Trail Blazers joining the mix to make it a four-team trade. The end result was a complicated trade that took multiple days to negotiate and complete, and might have fallen through altogether if the Heat and Sixers hadn't already reached an agreement that needed to get done one way or another.
Even after completing their sign-and-trade for Butler, the Heat will feel the effects of the deal all season long, since it imposed a $138.93MM hard cap on team salary. Miami has managed to stay under that cap, but won't be able to carry a 15th player to start the season and will have very limited flexibility to make additional roster changes over the course of the year.
---
It's appropriate that the sign-and-trade launched its comeback tour during the NBA's 2019 offseason — there was so much player movement and general weirdness during the summer that teams had to get creative to land their targets and fill out their rosters.
Still, while some of the sign-and-trade strategies that teams deployed this offseason will come in handy again in future years, it'd be a surprise if sign-and-trade deals continue to be completed at this rate in 2020 and beyond.
Photos courtesy of USA Today Sports Images.