12:14pm: The Cavaliers have made their new deal with Altman official, issuing a press release to announce his contract extension.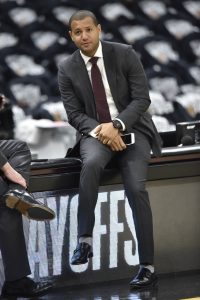 "Koby has been a culture-driver and an innovator who has built a fresh, new foundation and environment for our front office and team that inspires everyone involved," Gilbert said in a statement. "He is a passionate leader who is executing a very dynamic, strategic plan for the future of the team and our vision for growth and success."
10:13am: The Cavaliers have reached an agreement on a long-term contract extension for general manager Koby Altman, reports ESPN's Adrian Wojnarowski.
It's not yet clear how long Altman's new contract will run, but Wojnarowski notes that Cleveland's GM initially signed a three-year deal when he took over for David Griffin as the Cavaliers' head of basketball operations in 2017. That means his contract would have expired in 2020 if not for his new extension.
Altman's first major move for the Cavaliers was the August 2017 trade that sent Kyrie Irving to Boston in exchange for Isaiah Thomas, Ante Zizic, Jae Crowder, and a future first-round pick that became Collin Sexton. The franchise won 50 games and made it to the NBA Finals that year, but bottomed out in 2018/19 following LeBron James' departure.
After being tasked with handling Irving's trade request and fortifying a contender during his early days as the Cavs' GM, Altman has shifted to rebuilding mode since July 2018. In addition to drafting Darius Garland with the No. 5 pick this spring, Altman has focused on asset-gathering and player development, bringing in Michigan head coach John Beilein to lead the retooling club. The team has also signed Kevin Love, Larry Nance, and Cedi Osman to extensions during that time.
Altman is the first general manager of the Dan Gilbert era in Cleveland to receive a contract extension from the Cavs' owner, Wojnarowski observes. Gilbert has owned the Cavs since 2005, with Altman, Griffin, Chris Grant, and Danny Ferry running the front office since then.
Photo courtesy of USA Today Sports Images.