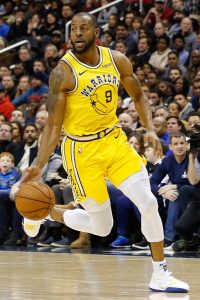 The Grizzlies have reached an agreement to send Andre Iguodala to the Heat, who will give him a two-year, $30MM contract extension, tweets ESPN's Adrian Wojnarowski. Justise Winslow will be part of the package headed to Memphis in return, Woj adds (Twitter link).
The second season of Iguodala's extension will be a team option, according to Shams Charania of The Athletic (Twitter link). That will allow the Heat to retain their financial flexibility to participate in a loaded free agent class in 2021. Sources tell Wojnarowski that Miami will guarantee the second season of Iguodala's deal for $15MM if the team misses out on its top free agent targets (Twitter link).
The trade takes a player off the board who was coveted by contenders around the league for his defensive toughness and playoff experience. Iguodala was widely expected to return to Golden State next season as a free agent, but the extension removes any chance of that.
Bobby Marks of ESPN notes that Miami is limited to two years on the extension along with 5% raises on top of his current salary because of extend-and-trade restrictions. (Twitter link). Normally teams can offer extensions up to four years with 8% raises.
Heat president Pat Riley is making an effort to acquire Oklahoma City's Danilo Gallinari as well as Iguodala, according to Wojnarowski (Twitter link).
Gallinari was expected to have a short stay with the Thunder after he was acquired in July as part of the trade that sent Paul George to the Clippers. However, OKC has emerged as a strong playoff contender with Gallinari contributing 19.2 points and 5.7 rebounds per night. The 31-year-old has a $22.6MM expiring contract.