FEBRUARY 17, 12:55pm: Beilein is expected to speak to Cavaliers owner Dan Gilbert on Monday about potential options, according to The Athletic.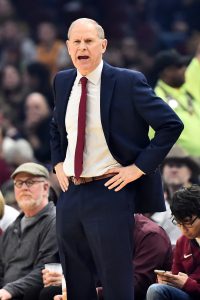 FEBRUARY 17, 7:20am: In a full story on the situation in Cleveland, ESPN's Wojnarowski and Windhorst write that Beilein is expected to reach a decision within the next day or two. The Cavs' head coach will likely speak with general manager Koby Altman about his future as soon as Monday, per the ESPN duo.
FEBRUARY 16, 10:03pm: John Beilein is not expected to remain the Cavaliers' head coach beyond the end of the 2019/20 season, according to a report from Shams Charania, Kelsey Russo, and Jason Lloyd of The Athletic.
The Athletic's report indicates that the terms and timing of Beilein's departure aren't known, but "momentum is building toward his exit." ESPN's Adrian Wojnarowski and Brian Windhorst suggest (via Twitter) that the Cavs and Beilein have discussed the possibility of him stepping down during the All-Star break. Though no decision has been reached, it's possible he has coached his last game for the Cavs, Woj adds (via Twitter).
According to Charania, Russo, and Lloyd, several factors are contributing to Beilein's tenure in Cleveland likely coming to an early end after he signed a five-year contract with the team last spring. Beilein, a longtime college coach who joined the Cavaliers after a successful run at the University of Michigan, hasn't fully adjusted to or gotten comfortable with the NBA, people with knowledge of the situation tell The Athletic.
His son Patrick Beilein's resignation from his head coaching job at Niagara in October has also taken a toll on the Cavs' coach, per The Athletic. The younger Beilein stepped down for personal reasons before coaching his first game at Niagara.
On- and off-court issues for the Cavaliers have piled up during Beilein's first year as well. The club sits dead last in the Eastern Conference with a 14-40 mark, and a report in December suggested that Beilein's coaching style was alienating some players. About a month later, the 67-year-old head coach was at the center of a mini-controversy when he reportedly told his players they were no longer playing "like a bunch of thugs." Beilein said he had intended to say "slugs" and apologized to the team.
On top of all that, the Cavaliers have struggled this season to balance developing their young prospects with keeping their veteran players happy. Kevin Love has publicly expressed his frustration with the situation in Cleveland multiple times this season, and both Love and Tristan Thompson reportedly wanted to be moved before the trade deadline. Both players remain on the roster.
Since it sounds like Beilein's departure – if and when it happens – will be mutually agreed upon, the two sides may have to work out a buyout agreement of some sort — it seems unlikely that the Cavs will pay him for the next four years.
If Beilein steps down during the season, associate head coach J.B. Bickerstaff would likely be first in line to assume interim coaching duties, according to The Athletic. Charania, Russo, and Lloyd say that Bickerstaff would also be a strong candidate to become Cleveland's next permanent head coach.
Bickerstaff has previously served as the head coach of the Rockets and Grizzlies. In both instances, he was an in-season replacement for a head coach who was fired, having succeeded Kevin McHale in Houston and David Fizdale in Memphis.
Photo courtesy of USA Today Sports Images.