Israeli forward Deni Avdija has submitted paperwork to the NBA to make himself eligible for the draft, ESPN's Jonathan Givony relays.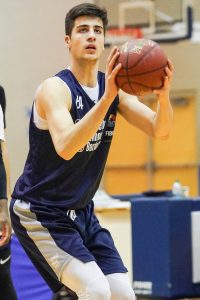 Ranked No. 5 overall by Givony, Avdija announced his intention to leave the EuroLeague and play in the NBA on ESPN's morning show Get Up.
"First of all, the NBA is the best league in the world. There is a lot to learn over there and a lot of experience there," Avdija said. "It's going to be great to take my game to the next level."
According to Givony's analysis, the 6'9" Avdija is tall enough to play power forward but has the play-making skills of a point guard who excels as a passer in pick-and-rolls.
Viewed by many experts as the top foreign prospect in the draft, Avdija played this season for Maccabi Tel Aviv, averaging 7.0 PPG, 4.0 RPG and 1.6 APG in 19 MPG. He was named Most Valuable Player of the FIBA U20 European Championship last summer while dominating at both ends of the floor. He posted averages of 18.4 PPG, 8.3 RPG, 5.3 APG, 2.4 BPG and 2.1 SPG.
Although he posted modest stats for Maccabi, he was a young rotation player on a team that lost just once in Israeli League play and went 19-9 in the EuroLeague.