Former NBA star, head coach, and executive Wes Unseld has passed away, his family announced today, via the Wizards. Unseld was 74 years old.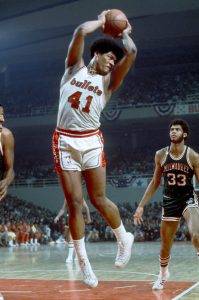 "It is with profound sadness that we share that our adored husband, father, and grandfather Wes Unseld passed away peacefully this morning surrounded by family following lengthy health battles, most recently with pneumonia," the family's statement reads, in part.
Wizards owner Ted Leonsis also issued a statement on Unseld's passing:
"On behalf of the Wizards organization and the entire MSE Family, I would like to extend our deepest sympathies and condolences to the Unseld family," Leonsis said. "… We all admired Wes as the pillar of this franchise for so long, but it was his work off the court that will truly leave an impactful legacy and live on through the many people he touched and influenced throughout his life of basketball and beyond."
Unseld, the second overall pick in the 1968 NBA draft, spent his 13-year career playing for the Bullets, first in Baltimore and later in Washington. He earned MVP honors in his first NBA season in 1969, becoming only the second rookie in league history to do so, along with Wilt Chamberlain. Unseld eventually won a championship and a Finals MVP award in 1978.
An elite rebounder at 6'7″, Unseld averaged 14.0 RPG in 984 career regular season contests to go along with 10.8 PPG. He earned five All-Star nods and was inducted to the Basketball Hall of Fame as a player in 1988.
Unseld held a role in the Bullets' front office following his retirement in 1981, then served as the team's head coach from 1987-94 before becoming the general manager of the newly-renamed Wizards in 1996. He was the franchise's head of basketball operations until 2000, then again from 2001-03 following Michael Jordan's departure.
Our condolences go out to Unseld's friends and family, including his son Wes Unseld Jr., currently an assistant coach for the Nuggets.
Photo courtesy of USA Today Sports Images.