Kings general manager Vlade Divac is stepping down from his current position in the front office, reports Sam Amick of The Athletic (Twitter link).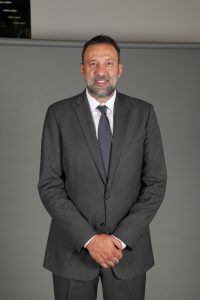 Joe Dumars, who had been serving as a special advisor, will become the team's interim executive vice president of basketball operations and general manager, according to Amick, who adds that Dumars will be involved in the search for Sacramento's next GM.
The Kings have announced Divac's departure and Dumars' new role, issuing a press release to confirm the news. The wording of a statement from Kings owner Vivek Ranadive suggests the team may have had a hand in Divac's decision to "step down."
"This was a difficult decision, but we believe it is the best path ahead as we work to build a winning team that our loyal fans deserve," Ranadive said. "We are thankful for Vlade's leadership, commitment, and hard work both on and off the court. He will always be a part of our Kings family."
News of the Kings' front office shakeup comes on the heels of a report suggesting Divac's job likely wouldn't be in danger, since he still had three years left on his contract. Based on the framing of his departure as a resignation, it's unclear whether Divac will be paid some or all of his remaining salary.
Divac joined the Kings in March 2015 and was promoted to the general manager position just a few months later. Over the course of his five years in Sacramento's front office, Divac has had his ups and downs. He got a solid return – including Buddy Hield – when he traded DeMarcus Cousins, and drafted a potential franchise cornerstone in 2017, snaring De'Aaron Fox with the No. 5 pick.
However, Divac has been unable to add enough talent to turn Sacramento into a playoff team — the Kings' 39-43 record a year ago was their best mark since 2006, the last year they made the playoffs. A handful of questionable roster and draft decisions during Divac's tenure have hurt the club.
The most memorable misstep came during the 2018 draft, when the Kings passed on Luka Doncic to take Marvin Bagley III with the No. 2 pick. Bagley was hampered by injuries this year and has yet to develop into a reliable NBA contributor, while Doncic won Rookie of the Year honors in 2019 and was a legitimate MVP candidate in his second professional season.
Although the Kings will seek a new general manager, they're hopeful that their interim structure will provide enough stability through the draft and free agency, and may not fill the GM opening until after the draft, reports Marc J. Spears of The Undefeated (Twitter links). Dumars could be considered for the permanent job if he's interested, Spears adds (via Twitter).
Meanwhile, Amick reports (via Twitter) that head coach Luke Walton's job remains safe despite the upheaval in the front office. Even though Walton was hand-picked by Divac, there "won't be another domino falling here," according to Amick.
While Walton appears safe for at least next season, James Ham of NBC Sports California suggests (via Twitter) that the new GM will likely be permitted to decide on the fates of some staff members, including executives Peja Stojakovic and Ken Catanella.
Photo courtesy of USA Today Sports Images.