Magic center Mohamed Bamba has left the NBA's Walt Disney World campus, the team said today (Twitter link). According to the Magic, Bamba is undergoing a "comprehensive post-coronavirus evaluation" on the advice of team doctors and performance staffers.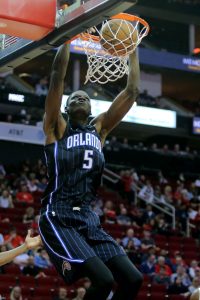 Bamba has been ruled out for the rest of the season, per the Magic.
Josh Robbins of The Athletic reported last week that Bamba contracted COVID-19 in June and that his recovery from the virus had been a slow process. The illness led to fatigue and muscle soreness and temporarily removed Bamba's senses of smell and taste, according to Robbins. He has barely played at all this summer due to conditioning issues, last appearing in a game on August 2.
The former No. 6 overall pick spoke last week about wanting to continue working to get back to 100% and being ready to play when called upon. However, it appears the Magic determined that it's in Bamba's best interest to shut things down for the 2019/20 season and focus on getting healthy for next year.
Bamba, 22, appeared in 62 games during his second NBA season, averaging 5.4 PPG and 4.9 RPG in 14.2 minutes per contest as a backup behind starting center Nikola Vucevic. He's under contract for $5.97MM next season, with a $7.57MM team option for 2021/22.
Bamba is the second Magic player who has been ruled out for the season since the restart began, as Jonathan Isaac tore his ACL earlier this month. The club has also been missing Aaron Gordon (hamstring) and Michael Carter-Williams (foot), who was said to be in a walking boot on Thursday. Additionally, Al-Farouq Aminu didn't travel to Disney World with the team as he continues to recover from knee surgery.
Photo courtesy of USA Today Sports Images.