Former MLB star Alex Rodriguez and tech entrepreneur Marc Lore have an agreement in place to buy the Timberwolves from current owner Glen Taylor, a source tells A.J. Perez and Michael McCarthy of Front Office Sports.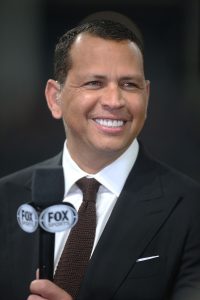 As previously reported, the valuation of the franchise in the sale is $1.5 billion, per Shams Charania of The Athletic (Twitter link). According to Charania (Twitter link), Rodriguez and Lore, who are expected to formally sign the paperwork shortly, will be equal partners in the purchase.
The deal, which includes the WNBA's Minnesota Lynx, won't be official until it receives approval from the NBA's Board of Governors, as Perez and McCarthy note. However, there's no indication that won't be a formality now that Rodriguez and Lore have reached an agreement with Taylor.
Rodriguez and Lore appeared close to finalizing a deal to buy the Wolves from Taylor back on April 10, when the two sides entered into a 30-day exclusive negotiating window to hammer out the specific details. That 30-day window ended earlier this week, but the parties continued to negotiate in good faith, with Lore expressing that he believed the talks were "close to the finish line." It seems he was right.
We'll have to wait for confirmation on the terms of the agreement, but the plan all along has been for Taylor to retain majority control of the franchise for the time being, with Rodriguez and Lore initially serving as limited partners. The new owners would take the reins by the 2023/24 season. The Nets took a similar approach to their most recent sale, with Joe Tsai purchasing a partial stake in the franchise from Mikhail Prokhorov before eventually assuming majority control.
Taylor, who bought the team for $88MM in 1994, has placed it on the market several times over the years, but hadn't found an offer he was willing to accept until now. The 80-year-old was insistent on keeping the Wolves in Minnesota and wanted to find purchasers who would agree to become short-term partners so he could mentor them before they fully took over.
Rodriguez was a 14-time All-Star as an MLB player, winning three MVP awards in 2003, 2005, and 2007, along with a title in 2009. Since retiring from baseball in 2016, A-Rod has become an entrepreneur and media star. His investments include fitness gyms, coconut water, e-sports, Fanatics, and a digital delivery service called goPuff.
Lore began his fortune with Quidsi, which sold to Amazon for $545MM in 2021, and later founded Jet.com, which Walmart bought for $3.3 billion in 2016. He served as Walmart's eCommerce chief from 2016-21 before stepping down from that position earlier this year.
Arthur Hill contributed to this story. Photo courtesy of USA Today Sports Images.