In a pair of previous articles, we took a closer look at the trade restrictions placed on two groups of players who signed free agent contracts this past offseason. The smaller of the two groups featured players who can't be traded by their current teams until January 15, having re-signed on contracts that met a set of specific criteria. The other offseason signees we examined aren't eligible to be traded until December 15.
In addition to those two groups, there are a few other subsets of players who face certain trade restrictions this season. They either can't be traded until a certain date, can't be traded in certain packages, or can't be traded at all this season.
Listed below are the players affected by these trade restrictions. This list, which we'll continue to update throughout the season as needed, can be found on our desktop sidebar under "Hoops Rumors Features," or in our mobile menu under "Features."
---
Players who recently signed as free agents or had their two-way contracts converted:
A player who signs a free agent contract typically becomes trade-eligible either three months after he signs or on December 15, whichever comes later. That means a player who signs on September 22 would become trade-eligible on December 22.
Similarly, players who have two-way pacts converted to standard contracts can't be dealt for three months after that happens.
Here are the affected players, who signed free agent contracts or were converted from two-way deals after September 15, along with the dates their trade restrictions lift. Players marked with an asterisk (*) have the ability to veto trades:
December 16:
December 17:
December 18: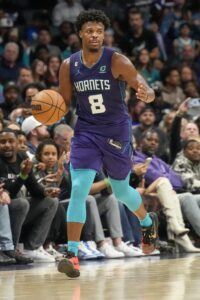 December 23:
December 26:
January 2:
January 3:

January 16:
Players who sign free agent contracts or have their two-way deals converted to standard contracts after November 9 this season won't become trade-eligible prior to the 2023 trade deadline, which falls on February 9. The following players (listed in alphabetical order) fall into that category:
---
Players who recently signed veteran contract extensions:
A player who signs a veteran contract extension can't be dealt for six months if his new deal includes a raise greater than 5% and/or puts him under contract for more than three total years (including his current contract). An extension that meets either of those criteria would exceed the NBA's extend-and-trade limits.
A player can sign a veteran extension and remain trade-eligible as long as his new deal doesn't include a raise of more than 5% and doesn't lock him up for more than three total seasons. Pistons forward Bojan Bogdanovic, for instance, remains eligible to be traded after signing a two-year extension that features only a 2.3% raise.
Here are the players whose recent veteran extensions exceed the extend-and-trade limits, along with the dates their trade restrictions lift:
December 28:
January 7: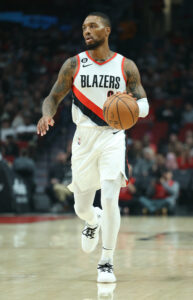 January 9:
January 18:
January 20:
Ineligible to be traded before this season's February 9 deadline:
Additionally, when a player signs a super-max contract extension, he becomes ineligible to be traded for one full year. That means the following players also won't be trade-eligible during the 2022/23 season, despite signing their new deals near the very start of the league year:
---
Players who were recently traded:
Players who were recently traded can be flipped again immediately. However, unless they were acquired via cap room, they can't be traded again immediately in a deal that aggregates their salary with another player's for matching purposes.
For instance, after acquiring Kelly Olynyk from Detroit on September 22, the Jazz could have turned around and traded Olynyk and his $12.8MM salary right away for another player earning about the same amount. But if Utah wanted to package Olynyk and, say, Mike Conley ($22.7MM) in a deal for a big-money player, the team would have had to wait two months to do so.
There are only a few trades that currently fall within the aggregation restriction window, and nearly all of the players involved in those deals have since been waived or were acquired via cap room. However, there are a handful of players affected.
Here are the dates when players traded this season can once again have their salaries aggregated in a second trade:
November 3:
November 22:
November 27:
Any player who is traded after December 9 (without being acquired via cap room) won't be eligible to be flipped before the trade deadline in a second deal that aggregates his salary with another player's.
---
Note: Only players on standard, full-season contracts are listed on this page. Players who sign 10-day contracts can't be traded. Players who sign two-way deals can't be traded for up to 30 days after signing.