The Mavericks have been fined $750K by the NBA for "conduct detrimental to the league," according to a press release (Twitter link).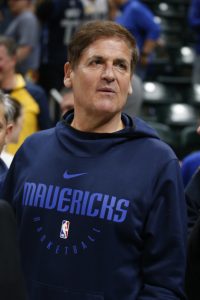 The penalty was the result of a league investigation into Dallas' decision to rest healthy players on Friday, April 7 during the team's second-last game of the season, when a play-in spot was still within reach.
"The Mavericks violated the league's player resting policy and demonstrated through actions and public statements the organization's desire to lose the game in order to improve the chances of keeping its first-round pick in the 2023 NBA Draft," the NBA said in today's statement.
The league stressed that there was no indication the players who took the court for the Mavs in the game weren't "playing to win," but NBA executive VP and head of basketball operations Joe Dumars said the organization's decision to rest key players "undermined the integrity of our sport."
"The Mavericks' actions failed our fans and our league," Dumars added.
The Mavericks ruled out All-Star point guard Kyrie Irving, along with key role players Tim Hardaway Jr., Josh Green, Maxi Kleber, and Christian Wood for last Friday's game vs. the Bulls. Due to a Slovenian event at the arena that night, Luka Doncic suited up for the first quarter but was pulled from the game early in the second quarter and didn't return.
Dallas is hardly the only team that held out key players with dubious injury designations during the home stretch of the season. However, their choice to do so with just two games left in the season, despite being a half-game behind the Thunder in the play-in race, stood out — especially since comments made to the media by head coach Jason Kidd, among others, made the Mavs' intentions clear.
The Mavericks owe their 2023 first-round pick to the Knicks but will keep the pick if it ends up in the top 10. Having lost the last two games of the season, Dallas finished with the NBA's 10th-worst record and have approximately an 80% chance to hang onto the first-rounder on lottery night.
Mavericks owner Mark Cuban was fined $600K by the league back in 2018 for talking about how tanking would benefit his team.