Nearly every NBA team has at least one or two players who will become trade-eligible this month, starting on December 15. In total, approximately 100 players around the NBA who aren't currently eligible to be moved will have those restrictions lifted before the end of the month. That's nearly one quarter of the league's players.
Those trade restrictions apply to players who recently signed new contracts, so in most cases their teams probably aren't clamoring to shop them. After all, by mid-December, those players will only have spent about two months of regular-season action on their new deals — even rebuilding teams may want a little more time than that with their recently-signed players to assess whether they'll be part of the club's future.
Still, a look through the list of players who will become trade-eligible in December – either on the 15th or later in the month – reveals a few interesting names. Here are some players worth keeping an eye on when their trade restrictions lift: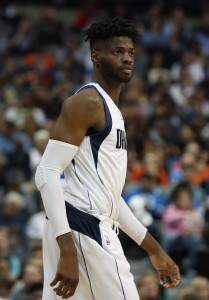 Note: Len becomes trade-eligible on December 23, while the other four players listed above become trade-eligible on December 15.
Photo courtesy of USA Today Sports Images.