5:22pm: The reported trade is now official, both teams have announced in press releases.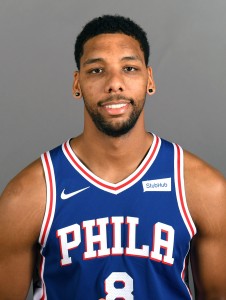 3:16pm: The Nets and Sixers are nearing a deal that will send Jahlil Okafor to Brooklyn, Zach Lowe of ESPN tweets. In the trade, Lowe adds, Philly will also send Nik Stauskas and a second-round pick to the Nets in exchange for Trevor Booker.
The second-round pick heading from the Sixers to the Nets will actually be the Knicks' second-rounder in 2019, Shams Charania of The Vertical tweets. Charania also clarifies that the Nets will promptly release guard Sean Kilpatrick in order to create space for the two incoming players.
The move to Brooklyn serves as an excellent opportunity for 2015's third overall pick. Having seen action in just two contests for the Sixers this season, Okafor was in desperate need of a change of scenery. His camp had been working directly with the franchise to find a suitable new destination since at least October.
Okafor will slot into the Nets' depth chart as a potential starter. Given that Okafor averaged 17.5 points and 7.0 rebounds per game as a rookie back in 2015/16, it's not unreasonable to expect him to eat into Timofey Mozgov's role at the five. Okafor, after all, showed up to training camp this fall in the best shape of his career.
Worth keeping an eye on is the fact that Okafor will be an unrestricted free agent at the end of this season thanks to Philadelphia's decision to decline his 2018/19 fourth-year option. If the Nets want to re-sign him, they won't be able to offer him a starting salary worth more than the value of that declined option (approximately $6.3MM).
The acquisition of Stauskas may not move the needle much for Brooklyn fans, but the former Michigan Wolverine will reunite with Caris LeVert and add depth on the perimeter. He'll be eligible for restricted free agency in 2018.
Finally, the Sixers will benefit from Booker's veteran presence and his expiring $9.1MM contract isn't going to impact the team's financial future. Booker has averaged 10.1 points and 6.6 rebounds in just 21.9 minutes per game so far this season and will provide extra depth for a young team that is looking to turn the corner and seriously compete in the East.
Photo courtesy of USA Today Sports Images.