The Nuggets have added some scoring punch to their roster, announcing today (via Twitter) that they've signed veteran swingman Nick Young to a contract. Brandon Goodwin has been waived in a corresponding move, according to the full press release from the club.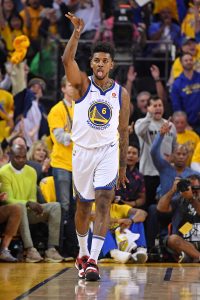 Having previously been granted a hardship exception to sign a 16th player due to their injury woes, the Nuggets used that exception on Goodwin, but will now slot Young in as their 16th man. The NBA can give a team a hardship exception, which allows for an extra roster spot, when that team has at least four players who have missed three or more games and are expected to miss at least two more weeks.
In Denver's case, Will Barton, Isaiah Thomas, Michael Porter, and Jarred Vanderbilt have all been on the shelf for most or all of the season, but the club's injury issues don't stop there. Gary Harris is now expected to miss multiple weeks, while Paul Millsap suffered a broken toe and will likely sidelined for the foreseeable future as well.
Down six players, the Nuggets will add some veteran help by signing Young, who had yet to find an NBA home for the 2018/19 season after winning a title with the Warriors in the spring. An 11-year veteran, Young has averaged 11.4 PPG on .418/.376/.836 shooting in 716 career regular season games. In Golden State last season, the 33-year-old posted 7.3 PPG in 80 games (17.4 MPG).
Young will receive a non-guaranteed, minimum-salary contract, according to ESPN's Bobby Marks, who notes (via Twitter) that it will count against the cap for about $1.04MM. Once the Nuggets starts getting healthier, they will lose access to their exception and will have to either trade or release Young or another player to get back down to 15 players.
As for Goodwin, he'll count for $66,319 against Denver's cap for his 14 days of service.
Photo courtesy of USA Today Sports Images.