Before the 2018/19 NBA season got underway, we polled Hoops Rumors readers on the win totals for each of the league's 30 teams, using over/unders from major betting sites. From the Warriors (62.5) to the Hawks (23.5), our readers made their picks for whether each team's win total would land over or under the projected figures.
The results of our polls suggested that our respondents were particularly bullish on the Central division, where all five teams were voted "over" their projected win totals. Three of those teams came through, with the Bulls and Cavaliers falling well short of their estimates.
How about the rest of our picks? Nearly six months later, let's check in on the results, comparing our over/under voting to each club's actual win-loss record for 2018/19:
Western Conference:
Eastern Conference:
While we had a sub-.500 record (14-16) overall on our over/under picks for 2018/19, we did pretty well in the Eastern Conference, where there were fewer surprises this season. With the exception of the Celtics and Wizards, we had a good feel for the top nine teams coming into the year, though the Nets' and Magic's success caught us by surprise, as did the Cavaliers' and Bulls' struggles.
In the Western Conference, things were more volatile, with the Lakers falling well short of their projection while teams like the Trail Blazers, Clippers, and Kings significantly exceeded theirs. The Jimmy Butler and Anthony Davis sagas in Minnesota and New Orleans respectively helped clinch our "under" picks for the Timberwolves and Pelicans.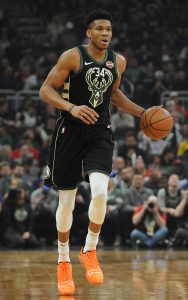 Our overall results were modest, but did our "best bets" do any better? Let's take a look. These were the five predictions that received the largest share of the vote:
Milwaukee Bucks: Over 47.5 (73.7%): ✔️
Houston Rockets: Over 56.5 (69.3%): ✖️
Orlando Magic: Under 30.5 (68.4%): ✖️
Sacramento Kings: Under 25.5 (63.9%): ✖️
Minnesota Timberwolves: Under 41.5 (62.5%): ✔️
Our Bucks pick might have been our best. We were extremely bullish on their chances to have a big year, and they exceeded their over/under mark by 12.5 wins, winning an NBA-high 60 games. We also saw the Timberwolves' struggles coming.
However, our optimism for the Rockets and our skepticism in the Magic and Kings was somewhat misplaced. Houston at least got close to its projection, with 53 wins, but an 11-14 start was too much to overcome. As for Orlando and Sacramento, we were just way off on both teams — each club exceeded its projected win total by more than 10 games.
Looking back at the preseason projections, along with our predictions, which team surprised or disappointed you the most? Jump into the comment section below to share your thoughts!
Photos courtesy of USA Today Sports Images.