JULY 24: The extension is official, per a release (via e-mail and Twitter) from the team.
JUNE 30: The Nuggets have agreed to terms with guard Jamal Murray on a five-year, maximum-salary contract extension, agent Mike George tells Shams Charania of The Athletic (Twitter link). The extension will take effect to start the 2020/21 league year.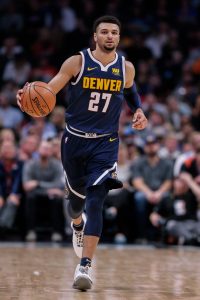 While the exact value of that extension is not yet known, it would be worth $169.65MM based on the NBA's current cap projection of $117MM for '20/21, starting at $29.25MM in year one and increasing all the way up to $38.61MM by year five.
Murray, 22, has emerged as a foundational piece for the Nuggets since being selected with the No. 7 overall pick in the 2016 draft. In 2018/19, he established new career highs in PPG (18.2), APG (4.8), and RPG (4.2) over the course of 75 games (32.6 MPG). He and fellow franchise cornerstone Nikola Jokic helped lead Denver to a No. 2 seed in the Western Conference and came within one game of appearing in the conference finals.
While Denver clearly wanted to lock up a budding young star early, extending Murray now rather than waiting until the 2020 restricted free agent period will limit the team's financial flexibility next season. Murray would have had a cap hold of approximately $13.3MM as a restricted free agent. Now that he has been extended, his new cap hit (projected to be $29MM+) will hit the books right away, eating into the Nuggets' potential cap room.
Photo courtesy of USA Today Sports Images.