If you missed any of this past week's biggest headlines from around the NBA, we've got you covered with our Week in Review. Here are some of the most noteworthy stories from the last seven days: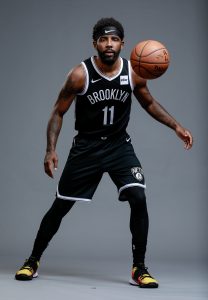 Nets guard Kyrie Irving missed his first trip back to Boston because of a shoulder injury, then responded on Instagram to derisive chants from Celtics fans. "It happens all the time and Tonight just shows how Sports/Entertainment will always be ignorant and obtrusive," Irving wrote. "It's one big SHOW that means very little in the real world."
Zach LaVine had a meeting with Bulls coach Jim Boylen to discuss a perceived lack of trust. The clash came after LaVine was pulled from a game early after a couple of defensive mistakes.
Carmelo Anthony continues to impress since signing with the Trail Blazers last week and said he never intended for this season to be a farewell tour. Playing on a one-year, non-guaranteed contract, Anthony is averaging 17.7 PPG as Portland has turned its season around with three straight wins.
The Magic were successful in their petition to the NBA to have the remaining $16.7MM of Timofey Mozgov's salary removed from their books. The 33-year-old underwent an arthroscopic procedure on his knee in January.
The NCAA upheld a 12-game suspension for potential No. 1 pick James Wiseman. The Memphis center will also have to make a donation of $11.5K, which is the amount his family received as moving expenses from coach Penny Hardaway.
Here are 10 more noteworthy headlines from around the basketball world this week:
Photo courtesy of USA Today Sports Images.