If you missed any of this past week's biggest headlines from around the NBA, we've got you covered with our Week in Review. Here are some of the most noteworthy stories from the last seven days: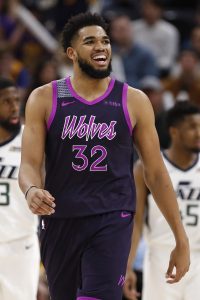 The coronavirus continues to dominate headlines as the NBA's hiatus stretched past its second full week. The biggest development was the International Olympic Committee's decision to postpone the Tokyo Olympics until 2021. The move may affect the availability of NBA players, depending how the current season is resolved.
A tragic story surrounded Timberwolves center Karl-Anthony Towns, who announced that his mother is in a medically induced coma with COVID-19, while his father has also contracted the virus. Towns shared his mother's story in a YouTube video as a way to promote the need for proper precautions.
Jazz stars Rudy Gobert and Donovan Mitchell, the first two players in the NBA to test positive for the coronavirus, have both been cleared after a two-week self-isolation. The Utah Department of Health confirmed that they are no longer carrying the virus.
Christian Wood is also fully recovered after registering a negative test result on Wednesday. He is the only Pistons player known to have been affected by the virus.
ESPN analyst Doris Burke revealed that she also contracted COVID-19. She began feeling the effects of the virus after working at a game March 11, the final night of play before the hiatus began.
Here are 10 more noteworthy headlines from around the basketball world this week: