The NBA's Board of Governors has formally approved the league's 22-team plan to resume the 2019/20 season, sources tell Shams Charania of The Athletic (Twitter link).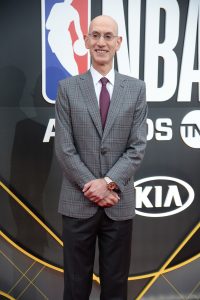 Team owners voted 29-to-1 in favor of commissioner Adam Silver's proposal, per ESPN's Adrian Wojnarowski (Twitter link). The Trail Blazers were the lone dissenting vote, tweets Charania.
The plan will reportedly see 22 teams return to action beginning on July 31 with an eight-game regular season schedule to finish the season. From there, the No. 8 seed in each conference may be decided via play-in tournaments and the postseason would follow, ending no later than October 12. All games are expected to be played at Walt Disney World in Florida near Orlando, at the ESPN Wide World of Sports complex.
The Hornets, Bulls, Knicks, Pistons, Hawks, Cavaliers, Timberwolves, and Warriors won't be part of the NBA's restart — their seasons are over.
We covered the NBA's plan – based on what we know so far – in greater detail right here, so be sure to check out that breakdown for much more info.
While approval from the NBA's Board of Governors is a major step, there are still details to sort out between the league and the National Basketball Players Association. The NBPA has a virtual meeting scheduled for Friday to discuss the plan, as we relayed earlier today.
Based on reports in recent weeks, it sounds as if Silver and the NBA have been in constant contact with NBPA president Chris Paul and the players' union and have kept their concerns in mind as they developed their plan. As such, there's an expectation that negotiations between the two sides on specific details related to player salaries, coronavirus testing, and other important issues shouldn't get too contentious.
Photo courtesy of USA Today Sports Images.