Hoops Rumors is previewing the 2020 offseason for all 30 NBA teams. We're looking at the key questions facing each club, as well as the roster decisions they'll have to make this fall. Today, we're focusing on the Houston Rockets.

---
Salary Cap Outlook
Nearly identical $41MM salaries for James Harden and Russell Westbrook will prevent the Rockets from opening up any cap space this offseason, barring a major roster shakeup. With over $123MM in guaranteed money already committed to just six players, Houston is in position to surpass the luxury tax threshold in 2020/21 unless the club cuts costs.
For now, we're assuming the Rockets will be operating with the taxpayer mid-level exception ($5.72MM) rather than the full MLE or the bi-annual.
Our full salary cap preview for the Rockets can be found right here.
---
Roster Decisions To Watch
Options:
Non-Guaranteed Contracts:
Two-Way Contracts:
Free Agents:
---
2020 Draft Assets
First Round:
Second Round:
While it remains possible that the Rockets will trade back into the draft, they're currently the only team without a 2020 pick.
Houston dealt its first-rounder (No. 22) to Denver in the four-team deadline deal last season involving Robert Covington and Clint Capela. The Rockets' second-rounder (No. 52) went to Sacramento in a three-team 2019 deadline trade that sent Brandon Knight to Cleveland and Iman Shumpert to Houston.
---
Three Key Offseason Questions
1. What will the Rockets look like without Daryl Morey and Mike D'Antoni in charge?

All NBA franchises reflect the philosophies of the people in charge to some extent, but few teams have been more defined by the their leaders during the past several years than the Rockets.
Morey and D'Antoni have each played a major role in revolutionizing the way modern basketball is played, and the marriage of their overlapping philosophies in Houston has resulted in an extreme style of small-ball that features an unprecedented amount of outside shooting.
Before D'Antoni arrived in Houston in 2016, no NBA team had ever come close to averaging 40 three-point attempts per game in a single season. Over the last four years, the Rockets have done it four times in a row, ranking first in the league in three-point attempts in each one of those seasons and establishing new records on three separate occasions (after averaging 45.4 threes per game in 2018/19, Houston averaged "only" 45.3 in '19/20, preventing a fourth straight record season).
With Morey and D'Antoni both now out of the picture in Houston, it's fair to wonder if we'll see the Rockets modify their style of play going forward. If so, it would have a major impact on the roster moves they make this offseason and beyond.
I wouldn't expect any major immediate changes, however, for a few reasons. For one, Morey's replacement at the head of the basketball operations department is Rafael Stone, a veteran Rockets executive who presumably shares many of the same philosophies as his longtime boss. He's helping to lead the search for a new head coach, so he'll – in turn – likely be targeting candidates whose philosophies match up with his own.
Additionally, the Rockets have poured a ton of money, draft picks, and other resources into building a roster capable of thriving by playing small ball and launching three-pointers. Adopting a brand-new style of play would mean revamping the roster in a major way, and team owner Tilman Fertitta has said there are no plans to take that path this fall.
Having said that, it wouldn't surprise me if the Rockets make some minor adjustments to their roster going forward. Perhaps they'll be willing to spend a few extra million bucks this offseason to bring in one or two more traditional big men who can be relied upon to play rotation roles. But I certainly wouldn't expect Houston to fall back to the middle of the pack in three-point attempts next season just because Morey and D'Antoni aren't pulling the strings anymore.
2. How much is Tilman Fertitta willing to invest into the 2020/21 roster?

After coming within one game of the NBA Finals in 2018, the Rockets have seemingly been losing ground in their playoff appearances since then. They fell to Golden State a round earlier – and without putting up as strong a fight – in 2019, then were dispatched from the 2020 postseason by the Lakers relatively unceremoniously, dropping four consecutive games in the second round.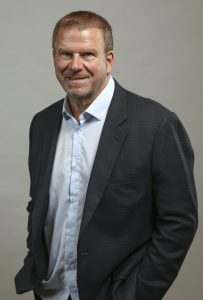 Still, it's not as if Houston is in a downward spiral. After all, the club lost to the eventual champions this year and can bring back essentially the same core next season. The Rockets' most important players – James Harden, Russell Westbrook, Eric Gordon, Robert Covington, P.J. Tucker, and Danuel House – are all under contract for 2020/21.
Unfortunately, that core won't come cheap. The Rockets are already on the hook for more than $123MM in guaranteed money for those six players, including nearly $83MM for just Harden and Westbrook. Assuming the tax line remains relatively unchanged from the 2019/20 threshold (approximately $132.63MM), Houston projects to surpass it simply by filling out its roster with minimum-salary players.
The Rockets' projections for 2020/21 will put team ownership to the test in a major way. Since buying the franchise in 2017, Fertitta has publicly conveyed a willingness to be a taxpayer if it means contending for a title, but the team's actions have told another story.
Houston made a series of minor cost-cutting trades leading up to the 2019 deadline, surrendering cash and draft picks in order to sneak below the tax line. At the 2020 deadline, the Rockets didn't have to work quite as hard to reduce salary, but the four-team trade that sent Clint Capela to Atlanta and brought Covington to Houston allowed the team to shed some money and get out of tax territory.
If the Rockets want to make any real upgrades to their roster and truly compete for a championship in 2021, they'll probably have to be willing to use their mid-level exception. That will mean surpassing the tax line by a comfortable margin — or perhaps an uncomfortable one, if you're Fertitta. If he was hesitant before about becoming a taxpayer, the Rockets' owner certainly won't be any more enthusiastic going forward, having had his businesses hit particularly hard by the coronavirus pandemic in 2020.
But it would be counter-intuitive for the Rockets to dump their team-friendly contracts – like Covington's, Tucker's, or House's – and the team probably can't afford to give up more draft picks to entice a team to take Gordon's long-term deal. Assuming Harden and Westbrook aren't going anywhere, there just aren't many avenues left to cut costs. So it's time to see just how willing Fertitta is to spend on the roster.
3. How can the Rockets upgrade their roster around their core players?

Even if we assume the Rockets are ready to spend to add complementary pieces this offseason, the team doesn't have a ton of tools at its disposal.
One of those tools is the mid-level exception, worth will be worth approximately $5.72MM, assuming Houston uses the taxpayer MLE rather than the full version. With teams around the NBA not expected to spend big in free agency this offseason, the Rockets might actually be able to get a pretty solid rotation player with that exception.
If they target a wing, players like Garrett Temple, Wesley Matthews, Justin Holiday, Maurice Harkless, and Glenn Robinson III could be options.
They might be able to find an even bigger bargain if they focus on big men. I wouldn't normally expect guys like Serge Ibaka or Derrick Favors to be in Houston's price range, but Texas is a favorable landing spot and it's possible there will be an established veteran willing to sign a team-friendly one-year deal before returning to a more player-friendly 2021 market.
As for non-mid-level options, players who have signed minimum-salary deals with Houston in past seasons – including Austin Rivers, Jeff Green, and Gerald Green – might be attainable at the same price this fall. Rivers may even exercise his minimum-salary player option to return.
The Rockets also have a handful of trade exceptions on hand, though none are worth more than about $3.5MM. Those exceptions are essentially only good for players on rookie contracts or veterans earning close to the minimum, but perhaps an inexpensive player in need of a change of scenery – such as Omari Spellman – would appeal to Houston.
Of course, the draft represents the best opportunity to add young talent on the cheap, but the Rockets are the only team without any picks in 2020. Still, if there are teams looking to sell second-round picks and Houston is willing to spend a few million dollars, there could be opportunities to trade back into the draft and take advantage of what looks to be a deep class.
The Rockets may not have the flexibility to add big-time talent this offseason, but the club doesn't necessarily need another star. Acquiring a couple rotation players who can be counted on to produce in the playoffs would go a long way toward keeping Houston in contention.
Information from Basketball Insiders and ESPN was used in the creation of this post. Photos courtesy of USA Today Sports Images.