Pacers guard Caris LeVert will be sidelined indefinitely after an MRI found that he has a small mass on his left kidney, according to a statement from the team. More medical tests will be conducted and details will be released as needed, per the Pacers.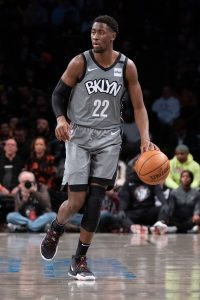 "On behalf of my family and myself, we want to thank the Indiana Pacers for their support and guidance," LeVert said. "We are grateful for their extreme thoroughness during the physical process." (Twitter link)
LeVert was part of this week's four-team deal that sent James Harden to Brooklyn, and the mass was discovered during a physical that was required for the trade to be completed, according to Marc J. Spears of The Undefeated (Twitter link). The medical issue delayed the deal, which wasn't officially finalized until today.
Indiana could have opted to void the trade, but chose to accept additional compensation in the form of a 2024 second-round pick and cash. That indicates a level of trust that LeVert will eventually be OK physically, notes Bobby Marks of ESPN (via Twitter).
"His basketball skill and on court play speaks for itself and we know he has a great career ahead of him," Pacers president of basketball operations Kevin Pritchard said in a statement. "We will support Caris through this time and know that he will join us on the court as soon as he is able."
Pritchard will address the situation further in a media session later tonight, tweets Scott Agness of Fieldhouse Files.
LeVert, 26, was a first-round pick in 2016 and had spent his entire career with the Nets. He was averaging 18.5 points, 4.3 rebounds and 6.0 assists in 12 games this season.
Photo courtesy of USA Today Sports Images.