One of many players impacted by the NBA's shortened offseason last fall, James Ennis entered the 2020/21 campaign with one goal in mind: putting forth the best season of his seven-year career.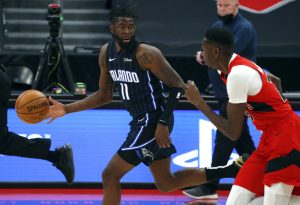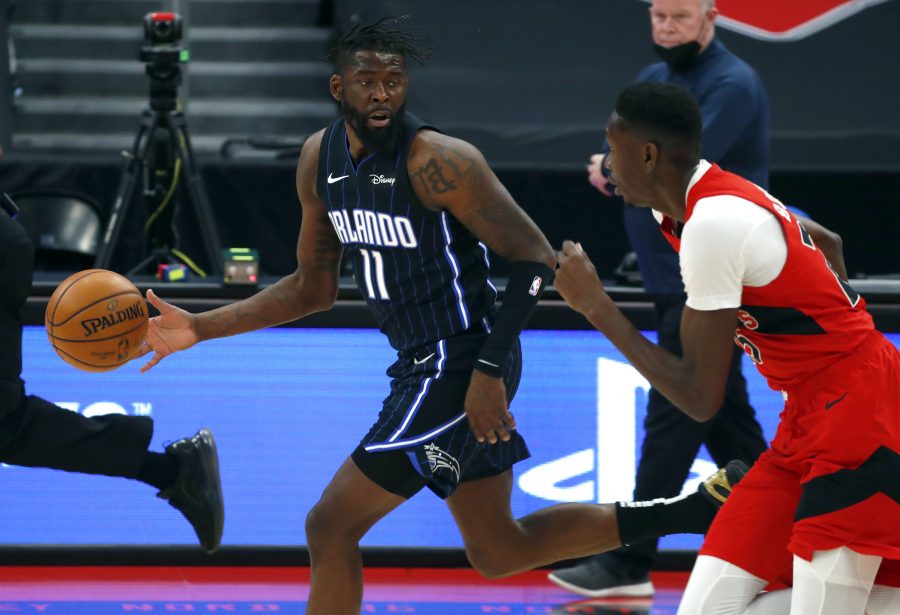 Ennis, who went on to average 8.4 points and 4.0 rebounds in 24 minutes per contest, managed to succeed in his mission during the games he played. He made 41 appearances — missing some due to calf, hamstring, and groin injuries — and shot 47.3% from the floor, including a scorching 43.3% from deep.
With teams and players able to negotiate free-agent deals beginning on Monday at 6:00pm ET, the 31-year-old will enter the new league year as a coveted three-and-D wing.
"I've been in the league for a while," Ennis told Hoops Rumors in a phone interview this week. "I'm in the league for a reason, obviously. Good vet, a good locker room guy, good teammate all-around. I just want to win. That's my biggest thing."
Ennis is one of a number of intriguing role-playing forwards set to reach the open market, along with teammate Otto Porter, P.J. Tucker, Nicolas Batum, Rudy Gay, Doug McDermott, Trevor Ariza, and Kent Bazemore, among others.
At 6'6" and 215 pounds, Ennis plays a position of need in the modern game and can make an impact on both ends of the floor. He's expected to receive interest from multiple playoff contenders, with the Hornets, Jazz, Lakers, Bucks, Mavericks, and Sixers among the potential fits.
"I can guard one-through-four. I can switch, I'm versatile and I can spread the court with my shooting ability," he explained.
Ennis' injury woes were a blemish on an otherwise impressive campaign, but he has several healthy seasons on his résumé. Ennis appeared in 69 games during the compressed 2019/20 season and played a key role in the Sixers' rotation the year before that, averaging 15.8 minutes per game for the team that took Kawhi Leonard's Raptors to seven games in the Eastern Conference Semifinals.
"There were a lot of injuries for Orlando this year," he said. "I feel like that really made the front office go toward rebuilding. They had that same team there for what, four years? 
"For me, I had an okay season. If I didn't get injured so much due to the short offseason — it was a quick turnaround. I felt like that's what caused my injuries. There were a lot of injuries, in general, this year. I only averaged 8.4 (points per game), but if I was healthy and played more games, I probably would've been at 10-to-13 (PPG) this past year."
Following the Magic's first-round playoff exit last August, Ennis began his shortened offseason by immediately getting to work on his jump shot for the coming year. He would work out during the daytime — including basketball or weight-lifting training, depending on the day — and make 500 threes each night.
He concentrated on the small – but important – details: holding his follow-through, keeping his balance, and practicing on a daily basis. The shooting repetitions paid off, as his 43.3% rate on three-pointers was the second-best mark of his career and his best since 2015/16.
Ennis' future remains unclear as the Magic continue their rebuilding phase – they went 21-51 this season and traded Nikola Vucevic, Aaron Gordon and Evan Fournier before the deadline – but he would welcome a return if the right dominoes fell, he said.
The veteran forward will enter free agency armed with a respectable 41-game sample that should make him an appealing under-the-radar target for teams in need of a wing.
"I like Orlando a lot. When I first got here, I got an opportunity — and that's all you can ask from a coach," said Ennis, who was dealt from the Sixers to the Magic at the 2020 deadline. "I've definitely enjoyed the city and I've made a lot of good memories with my daughter."