AUGUST 3: The Timberwolves and Cavaliers have officially announced the trade in a pair of press releases.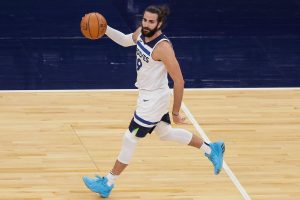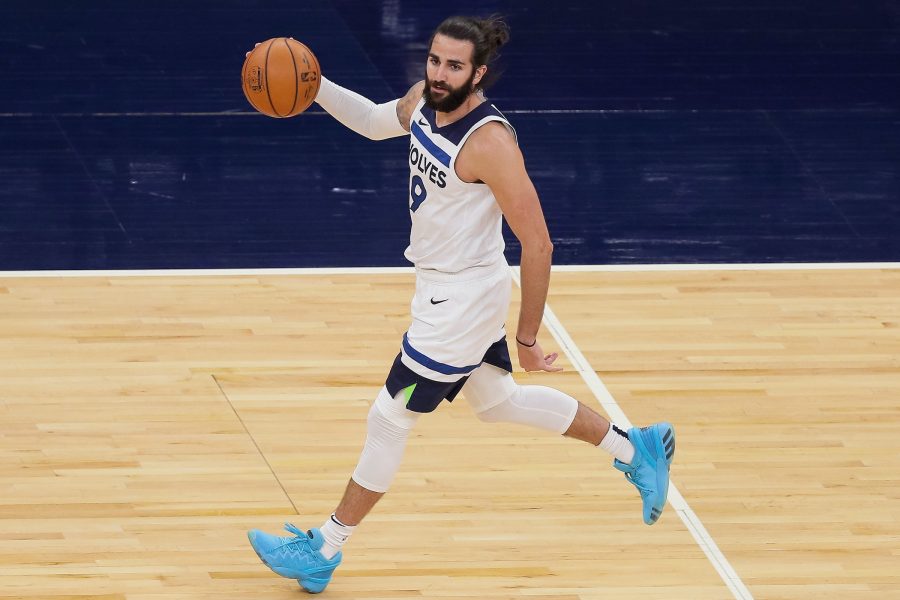 The timing is curious, since the free agency moratorium is underway and trades can't be formally completed during that time. However, the NBA's official transactions log suggests the deal was finalized on Monday, presumably before the new league year began.
The announcement comes on the heels of Rubio racking up 38 points for the Spanish national team in a losing effort against Team USA on Tuesday.
---
JULY 29: The Timberwolves have agreed to trade Ricky Rubio to the Cavaliers in exchange for Taurean Prince, a 2022 second-round pick, and cash, sources tell Adrian Wojnarowski of ESPN (Twitter link).
Wojnarowski's original report stated that the second-round pick and cash were going from Minnesota to Cleveland, but according to Jon Krawczynski of The Athletic (Twitter link), the Wolves are actually acquiring those assets along with Prince.
Subsequent reporting confirms as much — Jake Fischer of Bleacher Report tweets that the Cavs are sending $2.5MM to Minnesota as part of the deal, while Wojnarowski tweets that the pick changing hands is the Wizards' 2022 second-rounder, which had been controlled by Cleveland.
It's an interesting deal for the Cavaliers, who already have Darius Garland running the point and Collin Sexton acting as a secondary ball-handler. Giving up assets for Rubio doesn't necessarily mean the Cavs have to move on from one of those players (likely Sexton), since the team needs depth at the point and was seeking a reliable veteran, per Chris Fedor of Cleveland.com (Twitter link). Still, that added depth would make it easier for Cleveland to move Sexton, who has been the subject of some trade rumors this month.
Rubio, who is currently representing Spain at the Tokyo Olympics, averaged a career-low 8.6 PPG for Minnesota in 2020/21 and shot just .388/.308/.867 in 68 games (26.1 MPG). However, the 30-year-old remains an effective play-maker (6.4 APG) and received praise for his leadership of the young Wolves.
The Timberwolves will create some extra financial flexibility below the luxury tax line as a result of this deal, as Rubio is on a $17.8MM expiring contract, while Prince is making $13MM in the last year of his contract. The team now projects to be about $5.4MM below the tax, tweets ESPN's Bobby Marks.
It's unclear if Minnesota intends to keep Prince, but the team was lacking in reliable forward depth this past season, so the former Baylor standout could help out there. He's a career 37.0% three-point shooter and knocked down 40.0% of his attempts from beyond the arc for Brooklyn and Cleveland in 2020/21.