The Timberwolves are parting ways with president of basketball operations Gersson Rosas, sources tell Shams Charania and Jon Krawczynski of The Athletic (Twitter link). The team has confirmed the news, issuing the following statement: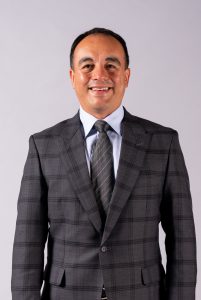 "Today, the Minnesota Timberwolves parted ways with President of Basketball Operations Gersson Rosas. As an organization, we remain committed to building a winning team that our fans and city can be proud of."
Rosas had only run the Timberwolves' basketball operations department for two years, having been hired by the franchise in May of 2019 after a lengthy stint in the Rockets' front office. He overhauled the roster after taking the reins — Karl-Anthony Towns and Josh Okogie are the only two holdover players from the previous regime.
While he has certainly been active, Rosas hasn't necessarily taken the Timberwolves any closer to legitimate contention in the last two years. His major moves – including trading up for Jarrett Culver in the 2019 draft and sending Andrew Wiggins and a first-round pick to Golden State for D'Angelo Russell – have been a mixed bag, at best. The club had a record of just 42-94 (.309) during Rosas' tenure and isn't viewed by professional oddsmakers as a probable playoff team for 2021/22.
Despite some questionable personnel decisions, the timing of Rosas' dismissal is still surprising. Typically, a team replacing its head of basketball operations will do so at the end of the season, before the draft and free agency take place. The Wolves are making a change less than a week before training camp begins, after Rosas completed many of the team's offseason roster moves – including trading for Patrick Beverley and re-signing Jarred Vanderbilt and Jordan McLaughlin – in the last few weeks.
A tweet from star big man Karl-Anthony Towns likely summed up what many Wolves fans are feeling. Towns' message simply reads, "Wtf…"
Of course, it's worth noting that the Wolves are in the midst of an ownership change, with Alex Rodriguez and Marc Lore buying the franchise from longtime owner Glen Taylor. New ownership groups often prefer to make their own front office hires rather than sticking with the incumbent executives.
However, Rodriguez and Lore don't have majority control of the organization yet, having agreed to a succession plan that won't see them fully take over until 2023. They'll have a voice in major decisions over the next two years, but the statement announcing Rosas' dismissal today was attributed to Taylor.
We should get more details soon on why the Wolves would make such a major change now and what their plan is to replace Rosas. For the time being, Jake Fischer of Bleacher Report suggests (via Twitter) that Sixers GM Elton Brand is a name worth watching, since Rodriguez and Lore are believed to be high on Brand.
Speaking of Philadelphia, we'll also be keeping a close eye on how this move affects Minnesota's rumored pursuit in Ben Simmons. The Wolves have been viewed for much of the offseason as one of the teams most interested in Simmons — it's unclear how Rosas' departure may impact the club's level of interest in the 76ers star.