Given how often the relative age of the Lakers' roster served as a punchline this offseason, it perhaps comes as no surprise that Los Angeles has the most players on this season's list of the top 10 oldest players in the NBA. A trio of Lakers show up on this year's list, and a fourth would have made the cut if the club hadn't jettisoned 36-year-old Marc Gasol last month.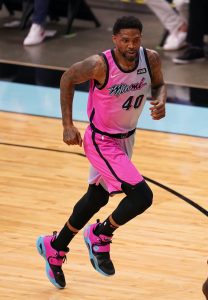 However, it's not a Lakers player who has the honor of being the oldest player in the NBA in 2021/22. That distinction still belongs to Heat big man Udonis Haslem, who became the league's oldest active player a year ago following Vince Carter's retirement and still holds the title. Haslem was born three-and-a-half years before any other active player, so as long as he keeps signing one-year deals with Miami to extend his career, it's safe to assume he'll remain atop this list.
The Lakers, Heat, and Nets, three teams with championship aspirations, all have multiple players among the league's 10 oldest.
While it's possible this top 10 could change a little when regular season rosters are set in mid-October, none of these players appears in danger of being waived.
Here's the list of the oldest players in the NBA heading into the '21/22 season:
---
On the other end of the spectrum, nine of the NBA's top 10 youngest active players were selected in the 2021 draft, while the 10th was an undrafted rookie free agent.
Interestingly, five of the league's 10 youngest players are on two teams that battled for the Western Conference crown in 2018 and 2019 — the Rockets have three names on the list below, while the Warriors have two.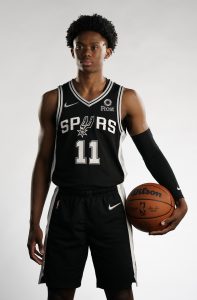 One of Houston's youngsters – Daishen Nix – is on a non-guaranteed contract and may not be on the team's roster in a few weeks when the regular season begins. However, if he comes off the list, we can just replace him with another Rocket — Jalen Green (born 2/9/2002) is currently the NBA's 11th-youngest player.
Here are the 10 youngest players currently on NBA rosters:
---
Information from Basketball-Reference was used in the creation of this post.