MARCH 2: The Hornets have officially signed Thomas to a 10-day contract, the team announced today in a press release.
---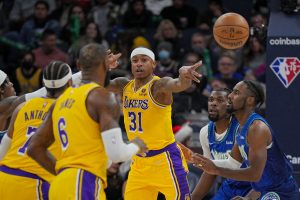 MARCH 1: The Hornets will sign free agent point guard Isaiah Thomas to a 10-day contract, tweets ESPN's Adrian Wojnarowski.
Charlotte will be the third team of the season for Thomas, who inked a 10-day deal with the Lakers on December 17 and another 10-day agreement with the Mavericks on December 29. He played five total games under those contracts, averaging 8.6 PPG in 22.8 minutes per night.
Thomas, 33, has been tearing up the G League since rejoining Denver's affiliate in Grand Rapids after the All-Star break. He averaged 41.3 PPG in three games over the past week and earned NBAGL Player of The Week honors, as our JD Shaw reported (via Twitter).
The Hornets have a roster opening, so they won't need to make a move before signing Thomas. As an 11-year veteran, he will earn $151,821 over the 10-day deal. The team will take on a cap hit of $95,930.
If Charlotte makes the contract official on Wednesday, Thomas will be able to play in five games before it expires. He would then be eligible for a second 10-day offer or he could be signed for the rest of the season.