Many of the NBA's highest-paid players are on contracts considered maximum-salary deals, but the 2022/23 salaries for those players vary significantly depending on when the player signed his contract and how much NBA experience he has. That's why a player like Stephen Curry will earn about $17.7MM more than Donovan Mitchell in '22/23 despite both stars technically being on max deals.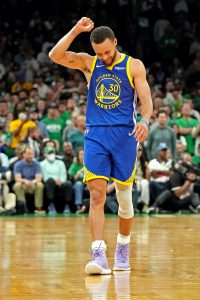 When a player signs a maximum-salary contract, he doesn't necessarily earn the NBA max for each season of that contract — he earns the max in year one, then gets a series of identical annual raises. In Curry's case, his 2022/23 salary actually exceeds this year's maximum, since the annual cap increases since he began earning the max haven't kept pace with his annual 8% raises.
Listed below, with some help from Spotrac's salary data, are the top 50 highest-paid NBA players for the 2022/23 season. The players on this list don't necessarily have the contracts with the largest overall value. The list below only considers salaries for '22/23.
Additionally, we've noted players who could potentially increase their earnings via incentives or trade bonuses. We didn't add those notes for players like Curry who have trade bonuses but are already earning the maximum — their salaries for this season can't increase beyond their max.
The cutoff for a spot on this year's top-50 list is over $25MM, so 13 players earning $20MM+ didn't make the cut, led by Knicks forward Julius Randle ($23.76MM, plus incentives) and Hawks big man John Collins ($23.5MM).
Here are the NBA's 50 highest-paid players for the 2022/23 season:
---
---
One player notably missing from this list is Clippers guard John Wall, who exercised a $47,366,760 player option for the 2022/23 season in June, when he was still a member of the Rockets. Wall eventually agreed to a buyout with Houston, but still counts for $40,866,760 against the team's books this season, and is earning $6,479,000 on his new deal with L.A.
Wall's combined cap hits would make him one of the top three highest-paid players for 2022/23, so why doesn't he make the cut? Because he's not actually earning all that money this season — even if a team doesn't apply the stretch provision to a player's cap hit when he's waived, the player's payments still get "stretched" across multiple seasons.
That means the Rockets will actually be paying the $40,866,760 they owe Wall across three years instead of just one, which works out to annual payments of approximately $13.62MM. Combining that number with Wall's new $6,479,000 salary for 2022/23 wouldn't make him one of the NBA's top 50 highest-paid players for this season.