OCTOBER 17: The Rockets have waived Favors, the team confirmed today. Houston's roster is now set for the regular season.
---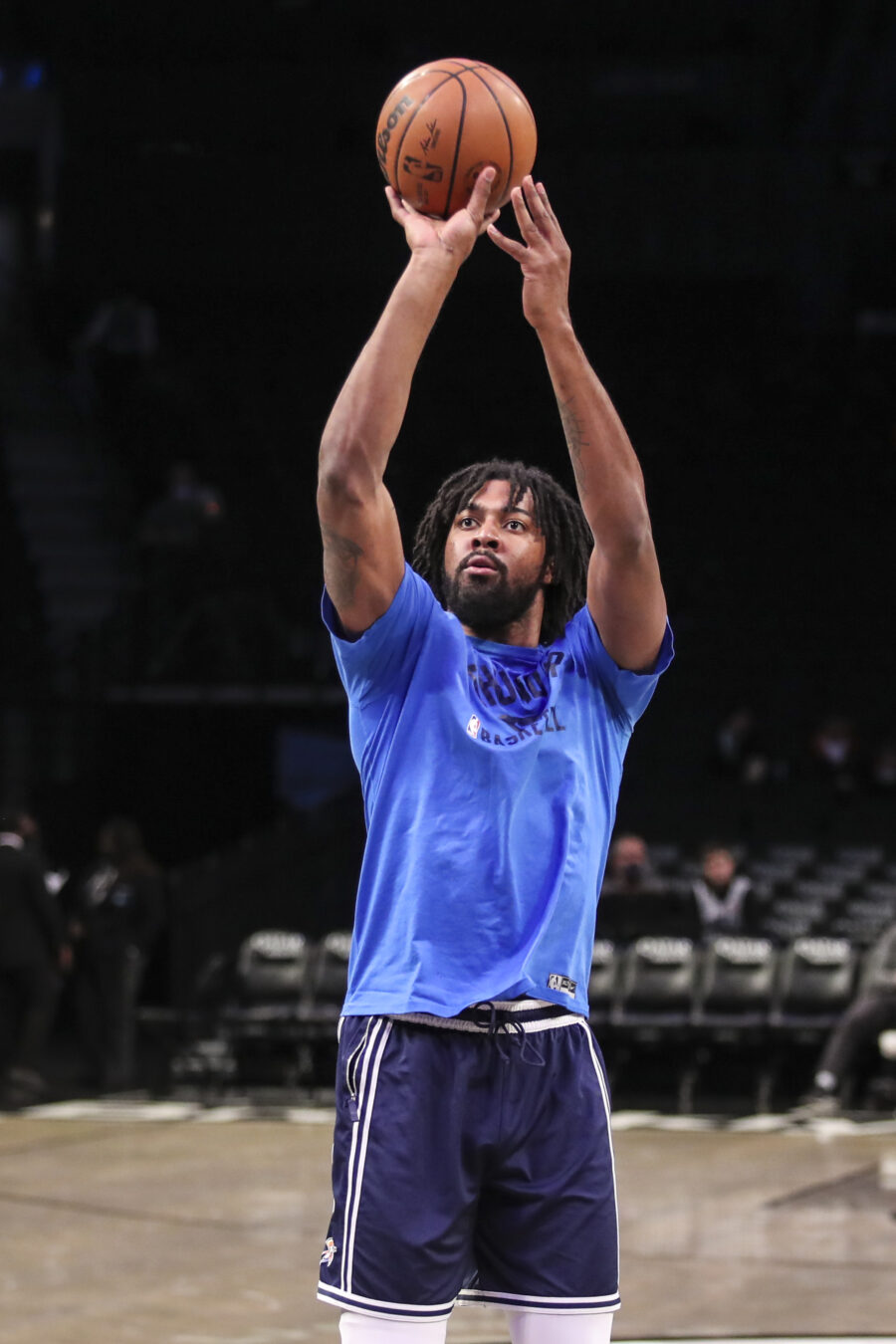 OCTOBER 14: The Rockets plan to waive veteran big man Derrick Favors, sources tell Shams Charania of The Athletic and Stadium (Twitter link).
As Charania notes, Houston still needed to make one more cut with 16 players on guaranteed standard contracts. Favors will be the odd man out.
According to Kelly Iko of The Athletic (Twitter link), the Rockets are "huge fans" of Boban Marjanovic, another veteran center who may have been competing with Favors for the last roster spot. Iko says the team holds Marjanovic "in high regard as a locker room presence" and he's "universally loved by his teammates," in addition to having situational use as a backup.
The Rockets will be on the hook for all of Favors' $10,183,800 salary in 2022/23 assuming he goes unclaimed on waivers, which is almost certain to happen. If he's officially waived today, the 31-year-old will become a free agent on Sunday.
Favors was acquired by the Rockets in an eight-player trade with the Thunder at the end of last month, and all four players Houston acquired will have been waived before the season starts (the Rockets essentially took on extra expiring money this season to land a future second-round pick and received some cash to help offset the salary differences).
The third overall pick of the 2010 draft, Favors has appeared in 790 regular season games (503 starts, 24.3 MPG) with averages of 10.6 PPG, 7.1 RPG and 1.2 BPG while shooting 53.4% from the floor and 66.3% from the foul line. His mobility and production have declined in recent seasons, averaging career-lows of 5.3 PPG and 4.7 RPG in 38 games (18 starts, 16.7 MPG) with the Thunder in '21/22, but it would be surprising if he doesn't land with a new team soon after becoming a free agent.