The NBA's new league year will officially begin on Saturday at 12:01 am eastern time, and while this year's free agent period may not be as wild as last year's, when the salary cap jumped by $24MM, there are several teams with the ability to splash around this July, and several players worth significant investments.
Listed below are our top 50 free agents for the 2017/18 NBA season. The players on this list will definitely become free agents on July 1 (or are free agents already), which is why we haven't included any players who may remain under their current contracts. Rajon Rondo, for instance, is considered likely to be waived, but could still be traded or retained, so he's on our list.
Our rankings take into account both a player's short-term and long-term value. If we were to consider solely a player's worth for the 2017/18 season, veterans like Dirk Nowitzki and Pau Gasol would likely place higher, while younger free agents with upside, such as Kentavious Caldwell-Pope and Nerlens Noel would be ranked a little lower.
In addition to the 50 players listed below, there are plenty of other notable free agents available this summer. You can check out our breakdowns of free agents by position/type and by team for the full picture.
Here are our top 50 free agents of 2017:
1. Kevin Durant, F (Warriors)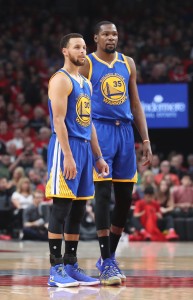 2. Stephen Curry, G (Warriors)
Durant and Curry stand on their own above the rest of 2017's free agent class. They're both former MVPs. They're both members of the NBA champion Warriors. And they're both not going anywhere this summer. The NBA offseason is unpredictable, and anything could happen once the new league year opens on Saturday and Durant and Curry officially become free agents. But the expectation is that the duo will have no desire to talk to any team besides Golden State. Because the Warriors hold Curry's Bird rights, he's expected to get a five-year deal worth the max ($200MM+) if he wants it, while Durant will likely sign a shorter-term pact, possibly worth a little less than the max.
3. Gordon Hayward, F (Jazz)
An effective scorer heading into 2016/17, Hayward elevated his game to another level in his contract year, earning his first All-Star nod and averaging a career-high 21.9 PPG. Hayward contributes on both ends of the floor and is an efficient scorer, with a shooting line of .471/.398/.844 last season — he's also just 27 years old, meaning his next contract should cover his prime years. Hayward's choice this summer appears likely to come down to a move to South Beach, a reunion with his former coach Brad Stevens in Boston, or a return to Utah with a rising Jazz team coming off a 51-win season.
4. Blake Griffin, F/C (Clippers)
Griffin had been on track to hit free agency alongside fellow star Clipper Chris Paul, but CP3 unexpectedly opted into the final year of his contract as part of a trade to the Rockets this week, making Griffin's situation more intriguing. It's not clear yet if Paul's departure will make Griffin more or less likely to return to Los Angeles, but it will be interesting to see how high the Clippers and other suitors are willing to go. Griffin is certainly worth a maximum salary offer based on talent alone, but his injury history will make teams proceed with caution — the former first overall pick has averaged just 54 regular season games played over the last three seasons.
5. Paul Millsap, F/C (Hawks)
Few NBA big men have been as reliably productive over the last several seasons as Millsap, who has made the All-Star squad four years in a row. He can rebound, protect the rim a little, and even stretch the floor, though his three-point percentage slipped to 31.1% in 2016/17. The only thing standing in the way of a max contract for Millsap is his age — he'll turn 33 next February. He should still land a lucrative new deal, but it sounds like the Hawks are prepared for another team to outbid them.
6. Kyle Lowry, G (Raptors)
With Paul no longer headed for free agency and Curry a lock to re-sign with the Warriors, Lowry might be the best point guard on the market. In a way, Lowry is the backcourt version of Millsap, having played his best ball in recent years, including a career-high 22.4 PPG and his third straight All-Star appearance in 2016/17. However, his earning power also may be limited by his age (he'll turn 32 next season), and by the fact that many of the teams with cap room and a need for a point guard are non-contenders — Lowry has said competing for a championship will be a top priority.
7. Serge Ibaka, F/C (Raptors)
Ibaka is no longer the dominant rim protector that he was during his prime years in Oklahoma City, when he led the NBA in blocks in consecutive seasons. However, he has developed into a legitimate outside threat, setting new career bests in three-point percentage (39.1%) and threes per game (1.6) in 2016/17. If he were able to combine his old skills on defense with his new ability to spread the floor, Ibaka would rank even higher on this list. As is, he's still a versatile big man who will turn just 28 years old in the fall (though some teams reportedly believe he's older) and should have plenty of productive years ahead of him.
8. Otto Porter, F (Wizards) (RFA)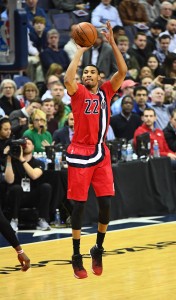 Porter didn't quite give the Wizards a Big Three alongside John Wall and Bradley Beal this season, but he has steadily increased his PPG, RPG, FG%, and 3PT% in each of his four NBA seasons, posting an incredibly efficient .516/.434/.832 shooting line in 2016/17. Porter just turned 24 this month, meaning there's still room for further growth, which makes him one of the most valuable three-and-D players on the market. Unless they can somehow find an upgrade at small forward, the Wizards are unlikely to let Porter get away in restricted free agency.
9. George Hill, G (Jazz)
Hill was a perfect fit in Utah, comfortably establishing a new career high in PPG (16.9) despite playing fewer minutes per game than he did with the Pacers. Hill played solid defense and shot over 40% from downtown for a second straight season, and his ability to play off the ball in addition to running the point makes him a valuable backcourt piece for virtually any team. The knocks on Hill are his age (31) and his injury issues — he had a hard time staying on the court for the Jazz, battling multiple injuries and appearing in just 49 regular season games and eight (of 11) postseason contests.
10. Kentavious Caldwell-Pope, G (Pistons) (RFA)
Caldwell-Pope's career trajectory is somewhat discouraging — his per-minute numbers in his fourth NBA season were virtually identical to those in his second and third seasons, suggesting he's not taking the sort of steps forward that the Pistons may have expected. Still, he's a reliable secondary option on offense, particularly from the outside, and his strong perimeter defense boosts his value. At just 24 years old, Caldwell-Pope still could be in line for a jump in his offensive production, which would make him one of the NBA's more valuable two-way wings. At least one team is likely to gamble on that potential this offseason, forcing the Pistons to make a tough decision on an offer sheet.
11. Andre Iguodala, G/F (Warriors)
Iguodala, who finished a close second to Eric Gordon in Sixth Man of the Year voting this year, no longer racks up points like he did during his days in Philadelphia, but that's partly because he's no longer asked to. Since joining the Warriors, Iguodala has been a Swiss army knife, doing a little bit of everything, whether that means distributing the ball, making threes, or guarding the top scorer on the opposing roster. Iguodala is 33 years old, so a team that makes him a long-term offer may come to regret the last year or two on that contract. But he's the sort of reliable veteran leader who will draw a ton of interest on the open market, as teams look to pry him away from the defending champs.
12. Danilo Gallinari, F (Nuggets)
Staying healthy has been the primary challenge for Gallinari, who is one of the league's most talented scoring forwards when he's on the court and playing at his best. Gallinari's modest rebounding numbers and his inability to stay on the floor for a full season may diminish his value to some extent, but he's essentially a more dynamic version of Ryan Anderson, albeit perhaps with a little less range — and a little more defensive talent. Considering Anderson landed an $80MM deal last summer, Gallinari should do pretty well for himself too.
13. Nerlens Noel, C (Mavericks) (RFA)
An overcrowded center situation in Philadelphia didn't really give Noel a chance to show what he could do when he returned to the Sixers' lineup in 2016/17. However, his 2015/16 numbers (11.1 PPG, 8.1 RPG, 1.8 SPG, 1.5 BPG) reflected his ability to be a defensive difference-maker. The Mavericks sound confident they'll retain the 23-year-old in restricted free agency, and assuming he returns to Dallas, he won't have a pair of recent lottery picks sharing minutes with him like he did in Philadelphia.
14. Jrue Holiday, G (Pelicans)
15. Jeff Teague, G (Pacers)
Holiday and Teague highlight the second tier of free agent point guards. Neither player has an elite skill that jumps out when you watch him play, but both guys are reliable veterans capable of getting their teammates involved and scoring a key basket or two when it's needed. As long as the price tag isn't too high, they'll be solid investments for a team in need of a point guard this offseason. Of the two, the 27-year-old Holiday is probably more likely to earn a bigger payday and to return to his current team.
16. J.J. Redick, G (Clippers)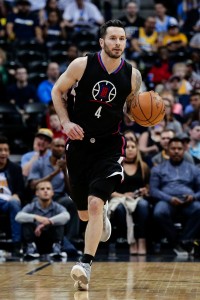 This year's shooting guard market is a weak one, which is good news for Redick, who looks to be the top unrestricted option at the position. Redick is 33 years old, and isn't the type of player who will create this own shot. However, he's one of the NBA's very best three-point specialists, having made 44.0% of his outside attempts since joining the Clippers four years ago. And he's not a turnstile on defense either. There's no shortage of NBA teams that would love to add a sharpshooter of Redick's caliber, so he has a great opportunity to land one last huge contract this summer.
17. Derrick Rose, G (Knicks)
Rose will almost certainly never return to his MVP form, and his first season in New York wasn't a real success on the court or off it. His outside shooting was also worse than ever in 2016/17 (.217 3PT%) and he didn't distribute the ball all that effectively. Despite all these strikes against him, Rose is an intriguing target for teams in need of a point guard. Given how flooded the market is with free agents at the position, he likely won't be quite as expensive as the top guys, and he still has the ability to create his own shot and get to the basket seemingly at will. His skill-set won't appeal to every team, but at least one club will be willing to take a shot.
18. Rudy Gay, F (Kings)
Gay's free agent stock is complicated by the fact that he's recovering from a season-ending Achilles injury. While he expects to be good to go for the start of the 2017/18 season, that will be a quick turnaround, and teams may be wary of his ability to get back to 100% right away. If injury concerns cool off Gay's market, he may ultimately settle for a short-term deal in order to prove he's healthy and return to free agency in a year or two. Assuming the Achilles holds up and Gay can be his old self again, he's one of the most reliable scorers available. The 30-year-old has averaged between 17.2 and 21.1 PPG in each of the last 10 seasons.

19. Andre Roberson, F (Thunder) (RFA)
Roberson may be the free agent whose value is most difficult to pin down. His ability on the defensive end of the court makes up entirely for his lack of offensive game — few perimeter defenders in the NBA can shut down an opposing team's top wing like Roberson can. However, he can barely make a free throw (.423 FT%), let alone a three-point shot (.245 3PT%), making him a real liability on offense at times. Roberson is still just 25 years old, and if there's a team out there convinced it can improve his shot, he'd be worth a significant investment. It remains to be seen if the Thunder will let him get away, however.
20. Mason Plumlee, C (Nuggets) (RFA)
The Trail Blazers received a ton of praise for "winning" a February trade with Denver that sent Jusuf Nurkic and a first-round pick to Portland, and that praise was well-deserved. But the Nuggets like Plumlee, one of the two pieces they got back in that deal, and will make a strong effort to bring him back in restricted free agency. Plumlee averaged 10.4 PPG, 7.5 RPG, 3.5 APG, and 1.1 BPG in 81 total games between Portland and Denver, showing that he has the ability to be an offensive playmaker without sacrificing his rebounding or rim protection. He'll be an excellent backup for Nikola Jokic, or a capable starting center with another team.
21. Dion Waiters, G (Heat)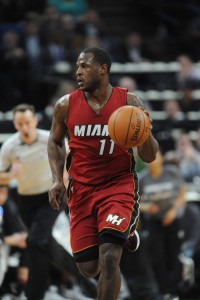 22. Kelly Olynyk, C (Celtics) (RFA)
23. James Johnson, F (Heat)
24. Dirk Nowitzki, F/C (Mavericks)
25. Patty Mills, G (Spurs)
26. Shaun Livingston, G (Warriors)
27. Tony Snell, G/F (Bucks) (RFA)
28. Jonathon Simmons, G (Spurs) (RFA)
29. Pau Gasol, F/C (Spurs)
30. Joe Ingles, F (Jazz) (RFA)
This set of players was tricky to rank, given all the different factors at play in their respective free agencies. Nowitzki, Livingston, and Gasol are productive veterans who many not land long-term deals. Waiters and Johnson are coming off breakout years, and should parlay their performances into substantial raises.
Meanwhile, the appeal of Olynyk, Mills, Snell, Simmons, and Ingles is more about potential and promise than past production. Simmons, in particular, is a wild card — I expect his play in the postseason and his time with the Spurs will earn him a big payday, but his regular season track record is unspectacular.
31. JaMychal Green, F (Grizzlies) (RFA)
32. Milos Teodosic, G (CSKA Moscow)
33. P.J. Tucker, G/F (Raptors)
34. Zach Randolph, F/C (Grizzlies)
35. Darren Collison, G (Kings)
36. Patrick Patterson, F/C (Raptors)
37. Tim Hardaway Jr., G/F (Hawks) (RFA)
38. Dewayne Dedmon, C (Spurs)
39. Bojan Bogdanovic, F (Wizards) (RFA)
40. Nikola Mirotic, F (Bulls) (RFA)
Of this group, I'll be most curious to see what sort of deals Teodosic and Dedmon receive. Teodosic is a EuroLeague star and his skills should translate stateside, but he's an NBA unknown and will likely require a significant multiyear investment.
As for Dedmon, while his role with the Spurs was somewhat limited, he's the sort of rebounding and rim-protecting young big man that should draw interest from several teams. He won't get a payday like Timofey Mozgov or Ian Mahinmi did a year ago, but Dedmon should be in line for a major raise.
41. Taj Gibson, F/C (Thunder)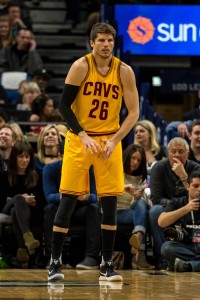 42. Kyle Korver, F (Cavaliers)
43. Tony Allen, G/F (Grizzlies)
44. Ersan Ilyasova, F (Hawks)
45. Manu Ginobili, G (Spurs)
46. Nene, C (Rockets)
47. C.J. Miles, G/F (Pacers)
48. Aron Baynes, C (Pistons)
49. Ian Clark, G (Warriors)
50. Tyreke Evans, G (Kings)
A group made up primarily of veteran role players rounds out our top 50. One name to watch here is Clark. He never had a major role in Golden State on the Warriors' star-studded roster, but NBA executives reportedly believe he's in line for a significant payday this summer.
Photos courtesy of USA Today Sports Images.