9:39pm: The trade is official, the Cavs confirmed in a press release. The Celtics also issued an announcement confirming the deal.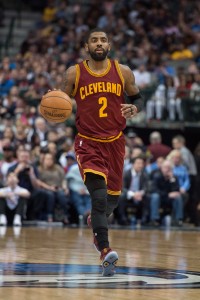 6:23pm: The Celtics and Cavaliers have reached an agreement on a deal that will send Irving to Boston in exchange for a package headlined by Thomas, reports Shams Charania of The Vertical (via Twitter). Brian Windhorst of ESPN first reported (via Twitter) that the two teams were on the verge of a deal.
According to both Charania and Windhorst, the Cavs will receive Crowder, Zizic, and the Nets' 2018 first-round pick (unprotected) in addition to Thomas. Charania also tweets that Irving will waive his trade kicker so that the deal can be completed. Here is Charania's full story.
5:47pm: Boston center Ante Zizic is also expected to be part of a potential deal with Cleveland for Irving, tweets Adrian Wojnarowski of ESPN. Bobby Marks of ESPN adds (Twitter link) that receiving Thomas, Crowder, and Zizic for Irving would save the Cavs $19MM in taxes. The team's projected tax bill would lower from $78.4MM to $59.2MM.
5:30pm: The Cavaliers and Celtics are actively discussing trades centered around Kyrie Irving and Isaiah Thomas, according to Shams Charania of The Vertical (Twitter link). ESPN's Adrian Wojnarowski adds that the two sides are discussing the inclusion of Jae Crowder as well as the addition of future draft picks heading from Boston to Cleveland.
Irving requested a trade from Cleveland last month and included a short list of destination which he would prefer to be dealt to should the team honor his request. Boston was not on that list, but all of the teams—Spurs, Heat, Wolves, and Knicks—with the exception of New York have strong coaching structures in place. The Celtics also have that element with Brad Stevens running the show, so it's possible Irving would be open to a trade to the New England area.
Of course, Irving does not wield a no-trade clause, meaning the Cavs could ostensibly deal him anywhere they prefer. However, it was previously reported that the team was working with Irving to find a solution that worked for both sides.
Thomas is entering the last season of his contract, one that will pay him just over $6.26MM for the 2017/18 campaign. He should see a massive raise with his next contract, possibly approaching the max, which is something that could negatively impact his trade value.
Photo courtesy of USA Today Sports Images.