MAY 10, 8:22am: Johnson has officially opted in for next season, according to the Real GM Transactions Page.
MAY 2, 1:24pm: Clippers forward Wesley Johnson intends to play out the final year of his current contract, according to Shams Charania of Yahoo Sports, who reports (via Twitter) that Johnson will pick up his 2018/19 option.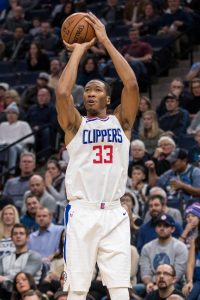 An unrestricted free agent back in 2016, Johnson signed a three-year contract with the Clippers worth just shy of $18MM. The deal included a third-year player option for 2018/19, and by exercising that option Johnson will earn a guaranteed $6,134,520 salary next season.
Johnson's option decision doesn't come as a real surprise. Although he was a regular rotation piece for the Clippers, averaging 20.1 minutes per contest in 74 games (40 starts), his production was modest. For the season, the 30-year-old averaged 5.4 PPG and 2.9 RPG with a shooting line of .408/.339/.741.
Johnson is one of a handful of Clippers who have player option decisions to make this summer. While Johnson's salary won't have a major impact on the team's cap situation, the Clips' offseason outlook could vary significantly depending on whether DeAndre Jordan ($24,119,025), Austin Rivers ($12,650,000), and Milos Teodosic ($6,300,000) also exercise their respective options.
As our tracker shows, Johnson is already the fourth veteran who has exercised – or will exercise – a player option for 2018/19, suggesting we'll see an uptick in opt-ins this year. Last summer, only five player options were picked up; in 2016, only three were exercised.
Photo courtesy of USA Today Sports Images.