No team dropped off more significantly from 2017/18 to 2018/19 than the Cavaliers, who went from winning 50 regular season games and three playoff series to posting a dismal 19-63 mark and firing their head coach.
That drop-off was to be expected — no other team lost a player of LeBron James' caliber last summer, after all. Still, it was a jarring reminder that the post-LeBron era in Cleveland will be a challenging one, as the roster James left behind will have to be retooled – or rebuilt entirely – before it's capable of contending again.
Here are five key questions facing the franchise this summer: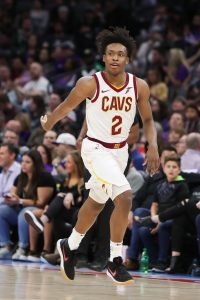 1. What's the timeline for the Cavaliers' rebuild?
Although the Cavaliers jettisoned several of their veteran players in trades over the last year, many high-priced vets remain on the books for one more season. Beyond 2019/20, only Kevin Love and Larry Nance have guaranteed salaries (Cedi Osman will be a restricted free agent that summer, and the club holds options on Collin Sexton and Ante Zizic).
The Cavaliers – whose first-round pick this spring can't fall lower than No. 6 – could be in position to snag a potential franchise player like Zion Williamson or Ja Morant with some luck in the lottery. Throw in a pretty clean cap sheet starting in 2020 and there's a blueprint for the team pushing its way back into the playoff picture in the East within the next couple years.
Still, the Cavs' roster isn't exactly loaded with young talent yet, and it's not as if star free agents will be clamoring to sign with Cleveland in the summer of 2020, whether or not the team has cap room. If the organization is serious about building a roster capable of sustained success, it makes more sense to be patient than to try to get back to the postseason as soon as possible.
The Cavs' long-term priorities will influence their moves this summer. If they recognize that it might be a few more years before legit contention is a possibility again, taking on bad-money contracts that extend beyond the 2019/20 season could be the right approach — even if those deals limit their cap flexibility for an extra year or two.
2. Who will become the Cavs' next head coach?
After firing Tyronn Lue six games into the season, the Cavs installed Larry Drew as their head coach for the rest of the season. By all accounts, Drew was well-liked in the locker room and did an admirable job leading the team under a difficult set of circumstances. But he also had little interest in staying in the role beyond this season, prompting the Cavs to launch a full-fledged coaching search in April.
The candidates that have been linked to Cleveland so far – including assistants like Juwan Howard, Jamahl Mosley, Alex Jensen, David Vanterpool, Wes Unseld Jr., and Nate Tibbetts – paint a picture of what type of coach the club is seeking. The Cavs would like to find their version of Brett Brown or Lloyd Pierce, an up-and-coming coach who has a strong background in player development and can help a young roster reach its potential.
It remains to be seen which way the Cavs are leaning or which candidate they'll eventually hire, but it's an important decision, one they'll want to make sure they get right. As we've seen in places like Phoenix and Sacramento in recent years, rotating through several head coaches during a young player's first few years in the league does him no favors.
3. Will the Cavs find a taker for J.R. Smith's contract?
Smith was exiled from the Cavaliers for nearly all of the 2018/19 season, but wasn't waived because his contract could still be useful in a trade. Under the NBA's current Collective Bargaining Agreement, only the guaranteed portion of a player's salary counts for salary-matching purposes in a trade, but that rule doesn't apply to Smith, since his deal was signed under the old CBA. As such, the Cavs could trade Smith to a team looking to shed salary by waiving him, since his $15.68MM salary is only partially guaranteed for $3.87MM.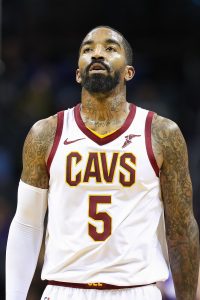 We broke down the appeal of Smith's contract in more detail in a previous article. Within that article, we also explored why that contract may not be as valuable a trade chip as advertised. Its value hinges on the Cavs' willingness to take back significant guaranteed salary in return, and the club already has $123MM+ in guaranteed money on its books for 2019/20. Adding much more to that total would push team salary over the projected $132MM luxury tax line.
It'd be great for the Cavs if they could salvage some value out of Smith's overpriced contract and snag a prospect or a draft pick, but the cost might be too high.
4. Will it be necessary to dump some salary?
Being a taxpaying team this season is probably not an option for the Cavaliers. Due to their years in the tax during their run of four straight Finals appearances, the Cavs would face more punitive "repeater" penalties if they finish the 2019/20 season over the tax line. Owner Dan Gilbert showed a commendable willingness to spend when Cleveland was a contender, but paying a tax bill for a rebuilding team would be a hard pill to swallow.
Yet, due to a series of trades that saw them take on money in order to acquire draft picks, the Cavs would be a projected taxpayer if they take back another eight-digit salary for Smith, as detailed above.
The best way to avoid the tax would be to trade an expiring contract without taking any money back. However, it's not clear if any of the Cavs veterans on expiring contracts – Tristan Thompson, Brandon Knight, Jordan Clarkson, John Henson, and Matthew Dellavedova – could be moved without attaching an asset, and attaching an asset would defeat the purpose of having taken on many of those players in the first place.
If it comes to it, stretching one of those players may be the Cavs' best option. It would add money to the team's cap for two subsequent seasons, but if the team doesn't expect to contend for a few more years, that wouldn't be the worst thing in the world.
5. Does Kevin Love have a long-term future in Cleveland?
For as much as we've talked about the Cavs taking the long-term view in regard to building their roster, we've overlooked one key point — the franchise proactively locked up Love, who will turn 31 before training camps open in the fall, to a four-year extension that will pay him over $120MM through 2022/23.
It was a curious move for a team that seemed poised for a full-fledged rebuild, but one that made sense from a certain angle. Cleveland is not a popular free agent destination, and Love posted star-type numbers before he joined the Cavs and took a back seat to LeBron and Kyrie Irving. He also likes playing in Cleveland and was willing to commit to the franchise. Securing him as a stabilizing force during what could be a tough period for the club seemed reasonable enough.
Love's new rate of $30MM per year, however, was a high price to pay for veteran stability, especially for a player who has had trouble staying on the court. Love's injury issues reared their head again in 2018/19, as he was limited to just 22 games, an ominous sign as he enters his 30s and begins his new long-term deal.
Like their other overpriced veterans, Love probably doesn't provide the Cavs with positive trade value at this point, so I'd be surprised if they look to move him this summer. The prudent move would be to exercise some patience and hope that he can stay healthier in 2019/20 and beyond. If he can rebuild his on-court value to some extent, moving his contract should only get easier as its end date inches closer. And even if the Cavs are paying more than they'd like for it, Love's veteran locker-room presence could be important as the team fills its roster with young prospects and building blocks over the next year or two.
---
Check out the Cleveland Cavaliers offseason salary cap outlook right here.

---
Salary information from Basketball Insiders was used in the creation of this post. Photos courtesy of USA Today Sports Images.