In a stunning decision, veteran point guard Darren Collison has announced that he will retire from the NBA. Collison confirmed his retirement in a story for The Undefeated relayed by Marc J. Spears, citing family and religious reasons.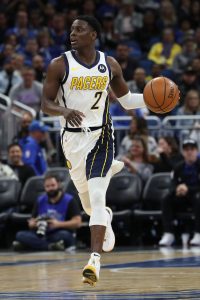 "Basketball has been my life since I was a child," Collison writes. "I could never imagine finding anything that brings me more joy than I get from playing the game. While I still love basketball, I know there is something more important, which is my family and my faith. I am one of the Jehovah's Witnesses and my faith means everything to me. I receive so much joy from volunteering to help others and participate in a worldwide ministry. The joy I feel is unmatched.
"With that being said, I have decided to retire from the NBA."
Collison's surprising career move takes one of the top free agent point guards off the board this summer. While he wouldn't have made the same sort of money that All-Stars like Kyrie Irving, Kemba Walker, and D'Angelo Russell will, Collison was on track to secure an annual salary in the range of $10-12MM if he had continued his career, tweets ESPN's Adrian Wojnarowski.
Collison, who will turn 32 in August, began his NBA career in New Orleans after being selected with the 21st overall pick in the 2009 draft. Over the course of his 10 years in the NBA, he spent time with the Pelicans (then the Hornets), Pacers, Mavericks, Clippers, and Kings, averaging 12.5 PPG and 5.0 APG on .471/.394/.853 shooting in 708 career regular season contests.
After earning $10MM with the Pacers in 2018/19, Collison will see his contract expire this weekend, so no roster move will be necessary as a result of his retirement.
The Pacers had already sent signals that they were planning to move on at the point guard position, having been linked repeatedly to Ricky Rubio as of late. Marc Stein of The New York Times tweets that a number of teams around the NBA have been operating as if Rubio-to-Indiana is a "highly likely" scenario.
Dana Gauruder contributed to this post. Photo courtesy of USA Today Sports Images.