With a new group of incoming rookies arriving in the NBA this season and several players from international leagues also coming stateside, there simply aren't enough roster spots around the league to accommodate all the players who spent time with NBA clubs last season.
As such, a number of those players have opted to sign with teams in Europe and Asia. Those players may be off the NBA radar for the next little while, but they'll have the opportunity to carve out more significant roles on international teams, and many of them will be just as well-compensated in the EuroLeague or the Chinese Basketball Association as they would've been in the NBA.
We've been keeping tabs throughout the summer on the free agents who have decided to sign with international teams after playing in the NBA last season. The list below, using information from our Free Agent Tracker, details this offseason's notable signings and contract agreements involving NBA free agents heading overseas.
Each of the players listed below either appeared in at least one NBA game in 2018/19 or finished the season under contract with an NBA team — or both.
Some of these contract agreements haven't been made official yet, so we'll update this list as necessary if any deals fall through. We'll also add more international signings to the list, as they happen, throughout the rest of the NBA offseason.
Australia
China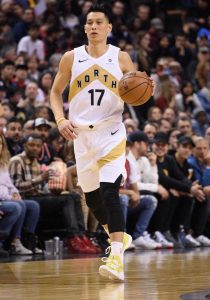 France
Germany
Greece
Israel
Italy
Russia
Spain
Turkey
Photos courtesy of USA Today Sports Images.