Over the course of the 2019/20 NBA season, up until February's trade deadline, we're keeping an eye on potential trade candidates from around the NBA, monitoring their value and exploring the likelihood that they'll be moved. Each of these looks at possible trade candidates focuses on a specific division, as we zero in on three players from that division.
Although the Spurs don't typically make splashy in-season trades, the Southwest could still end up being one of the NBA's busiest divisions in 2019/20 in terms of trade activity. The Rockets and Mavericks are in position to buyers, while the Pelicans and Grizzlies may seek out deals that position them to better build around the top two picks from the 2019 draft.
Let's focus on three players out of the Southwest who could emerge as trade candidates before this season's deadline…
Andre Iguodala, G/F
Memphis Grizzlies
$17.19MM cap hit; UFA in 2020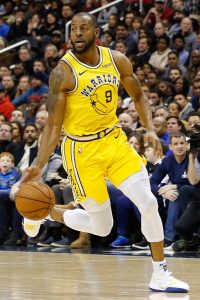 Iguodala is perhaps the most obvious trade candidate in the NBA at the moment. The Grizzlies are so resigned to the fact that the veteran wing has no future in Memphis that they're not even requiring him to be with the team, having reached an agreement in September allowing him not to report to camp.
While the Grizzlies are holding out hope that a favorable trade emerges for Iguodala, many of his primary suitors don't have much to offer to match his $17MM+ salary and may rather wait to see if he's bought out. A recent survey of executives conducted by David Aldridge of The Athletic revealed that most people around the league expect Iguodala to end up with the Lakers, but they have no realistic path to a trade, given the construction of their roster.
It makes sense for the Grizzlies to be patient with this process. Iguodala would fit in well on just about every NBA roster, and more buyers could emerge by January or February, increasing Memphis' leverage.
Courtney Lee, SG
Dallas Mavericks
$12.76MM cap hit; UFA in 2020
Lee had one of his best seasons as a pro in 2017/18, averaging 12.0 PPG on .454/.406/.919 shooting, but he has been slowed by injuries since then and isn't currently a fixture in the Mavericks' rotation.
Although he doesn't have positive value, Lee's expiring contract would be Dallas' best salary-matching piece if the club goes out in search of an upgrade. The team is well below the tax line, so taking on some extra money in a deal involving Lee wouldn't be an issue.
By way of example, the Mavs could offer Lee and another asset to the Grizzlies for Iguodala (and perhaps already have). Although there's a gap between their cap charges, the NBA's trade rules would allow Dallas to take back up to $17.76MM in exchange for Lee alone.
Nene, C
Houston Rockets
$10MM cap hit; $10MM non-guaranteed cap hit for 2020/21

When the Rockets gave Nene an incentive-heavy contract that was only fully guaranteed for $2.56MM (his minimum salary), the idea was to create a trade chip like the one the Mavericks have with Lee. Because the deal featured $7.44MM in incentives deemed "likely," Nene's cap hit is technically $10MM, but as long as he doesn't play more than nine games, he ultimately won't count for more than $2.56MM against his team's cap.
Unfortunately for Daryl Morey and the Rockets' front office, that plan backfired, as the NBA ruled that only the guaranteed portion of Nene's contract can be counted for salary-matching purposes. That significantly limits his trade value.
Still, it's not as if Nene now has no value as a trade chip. On his own, he could bring back a player earning up to about $4.59MM. Paired with a little-used player like Isaiah Hartenstein, the Rockets could acquire a player earning up to approximately $7.07MM. That could still come in handy when the deadline rolls around.
Photo courtesy of USA Today Sports Images.