JULY 9: The Nets have officially signed Beasley, the team announced today in a press release.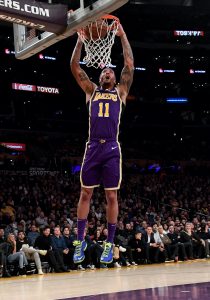 JULY 8: The Nets and free agent forward Michael Beasley are moving toward a contract agreement, reports Shams Charania of The Athletic (Twitter link).
The second overall pick in the 2008 draft, Beasley hasn't played in the NBA this season, having last suited up for the Lakers during the 2018/19 campaign. He averaged 7.0 PPG and 2.3 RPG in 26 games (10.7 MPG) for the Lakers before being traded to the Clippers at the '19 deadline. The Clips subsequently waived him.
Beasley, who averaged 19.2 PPG for the Timberwolves back in 2010/11, has always been an effective scorer, but isn't a particularly strong play-maker or defender. Still, the 31-year-old's ability to put the ball in the basket could benefit the depleted Nets.
As a result of injuries, opt-outs, and positive coronavirus tests, Brooklyn will be missing Kevin Durant, Kyrie Irving, Spencer Dinwiddie, DeAndre Jordan, Taurean Prince, Wilson Chandler, and Nicolas Claxton when play resumes this summer.
Dinwiddie, Jordan, Prince, and Chandler are eligible to be replaced by substitute players, and Brooklyn has already reached agreements with Justin Anderson and Jamal Crawford. Assuming they strike a deal with Beasley too, the Nets would still be able to sign one more substitute player — they're said to be eyeing a frontcourt piece, perhaps Amir Johnson or Lance Thomas.
Beasley – who has a strong relationship with Durant, according to Charania (Twitter link) – would sign a minimum-salary, rest-of-season contract with Brooklyn if the two sides finalize an agreement. It wouldn't count against the club's cap and the Nets wouldn't have any form of Bird rights on Beasley at season's end.
As ESPN's Bobby Marks points out (via Twitter), Beasley was hit with a five-game suspension in August 2019 for violating the NBA's anti-drug policy. He has yet to serve that ban and would have to do so if he signs with Brooklyn. Still, the club would have him available for its final three seeding games, plus up to two play-in tournament contests and the entire postseason, assuming the Nets make it.
Photo courtesy of USA Today Sports Images.