Kris Dunn is opting into his contract for next season, according to Shams Charania of The Athletic (Twitter link), who hears from sources that the Hawks guard will pick up his 2021/22 option, worth just over $5MM.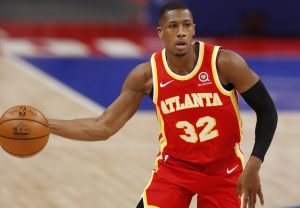 The Hawks signed Dunn last offseason, envisioning him as a player who could share the backcourt with Trae Young and provide stout perimeter defense. However, injury woes derailed Dunn's first year in Atlanta, as he was sidelined for most of the season while he recovered from ankle surgery.
Dunn made his Hawks debut in late April and ultimately appeared in just four regular season games and five playoff games, primarily in garbage time. In 2019/20, as a Bull, Dunn averaged 7.3 PPG, 3.6 RPG, 3.4 APG, and 2.0 SPG in 51 contests (24.9 MPG).
Although Dunn is now under contract with the Hawks for next season, that doesn't necessarily mean he'll be on the club's opening-night roster in the fall. Chris Kirschner of The Athletic (Twitter link) suggests it wouldn't be a surprise to see Dunn and his expiring $5MM contract traded during the offseason.
With Dunn's decision in, we're still awaiting word on six more player option decisions around the NBA, as our tracker shows.